This job is no longer active. It was disabled the April 17, 2020 by Screenful Oy

2 months ago
Posted: 2 months ago

Screenful Oy
Company: Screenful Oy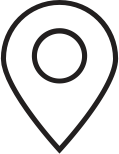 Helsinki
Location: Helsinki
Screenful is a data analytics & visualisation startup based in Helsinki. Our analytics tools and visual dashboards are currently used by 500+ customers in 40+ countries.   
We are now looking for a Product Evangelist to join our team. Do you have a passion for bringing a world class product to the global market? Do you enjoy playing with the latest tech and sharing your insights with the tech community? Do you feel home at events, meetups, and speaking on the stage? If you answered yes, this might be your opportunity to be part of a top notch team creating an exceptional software product. 
Example tasks and responsibilities
Evangelise and educate users about the latest features

Work with marketing and communications partners to deliver educative content (whitepapers, best practices, etc) to external channels such as blogs, Twitter and LinkedIn

Engage customers through events and speaking opportunities to demonstrate Screenful's thought leadership and engagement in the software development community

Deliver product demos on and spark discussions with end users to drive adoption of Screenful

Conduct interviews on end users to find out where are the usability pain points and reasons for customer churn

Assist in designing and refining the marketing messages to focus on the benefits of the solution

Help to make the product better by supporting the QA function and taking a customer centric view on new features

Run online campaigns and promotions, including Adwords, Facebook, and Twitter ads
Qualifications
Previous experience in marketing, tech or related role

Ability to engage and lead a community

Strong technical understanding

Excellent interpersonal, verbal, and proven presentation skills
We are interested in all applicants regardless of seniority - expert, advanced, junior. You don't have to be a master yet but if you're looking to be one, this job can help you get there.
You may work full time or part time. For this position it is required that you're based in Helsinki. We are not interested in agencies.
Interested? Send your CV with a cover letter to jobs@screenful.com