This job is no longer active. It was disabled the June 24, 2022 by Accenture

a week ago
Posted: a week ago

Accenture
Company: Accenture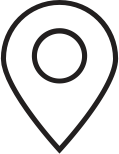 Tampere, Helsinki
Location: Tampere, Helsinki
Come work with us and join our team! We are an engaged, tech-savvy, fun and kind group of people that are focusing on basically everything related to Google Cloud. We are involved in everything from selling Google Cloud related projects to working on clients' transformations to architecting solutions to building IaC with Terraform to integrating BigQuery with data sources and building pipelines. You get the picture.
 
Now why should you work with us then? If you are interested in working with Google Cloud in a friendly team with clients that are disrupting the market, and you appreciate learning new things then stop looking. Accenture's Google Cloud Business Group (AGBG) is Google's #1 business partner globally. We are collaborating closely with our global expert networks in areas such as Google Cloud and Industry specifics. You will be an integral member in our entrepreneurial team in this rapidly growing business.
 
Who are we looking for? We are looking for a tech-savvy, kind, curious, engaged cloud engineer and possibly architect who has previous experience in GCP that wants to work with us and build an exciting career within Accenture together with a mentor.