This job is no longer active. It was disabled the Nov. 22, 2022 by Zervant

10 months ago
Posted: 10 months ago

Zervant
Company: Zervant

Dec. 31, 2022
Due date: Dec. 31, 2022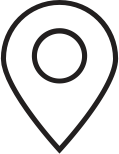 Espoo
Location: Espoo
We're looking for a full-time Senior Software Engineer to join our multinational team of 38 colleagues at our sea-view office in Keilaniemi, Espoo, where we work together to improve the lives of small business owners all across Europe. We promote a supportive and professional company culture - where flexibility and understanding ensure a good work-life balance. 
Interested? Keep on reading. 
Who are we? 
At Zervant, we are on a mission to help entrepreneurs succeed. Since 2010, we've helped thousands of entrepreneurs get paid faster for their work. Our vision is to automate their financial administrative tasks. With Zervant, users can ditch the boring admin work and spend more time on what matters. In 2021 we proudly became part of the Ageras group - a diverse, forward-thinking and collaborative partnership of businesses working towards a common goal: we enable success for micro-businesses by building the best ecosystem around their financial needs. 
Why work with us? 
Work towards a unified goal in our inclusive team of open-minded and fun-loving individuals who value bravery, transparency and respect. It's part of our culture to help colleagues develop new skills and we highly value equal and open sharing. For 2 years running we've earned the esteemed Future Workplaces Certification for creating an exceptional company culture. 
If you're looking for a flat organisational structure, minimal bureaucracy and an encouraging team then you'll feel right at home. 
What you'll be working on: 
As a Senior Software Engineer at Zervant, you will play a critical role in making sure one of our development team is working on the best possible level. That means guiding, helping and leading by example. You will also craft new designs on top of our AWS platform and get to implement those designs, so this is a hands-on role. You will be responsible for writing well-constructed and clean code to ensure that Zervant products live up to our customers' expectations. You will work closely with our UX designer, product owners and will also be willing to share knowledge and mentor other developers.
Preferred requirements for this role: 
4+ years of experience in Web development (Node, TypeScript) 
Solid AWS knowledge 
Architecture and integrations experience 
Mentoring experience 
Good to have basic CI/CD, React, SQL, NoSQL, Docker knowledge 
If you don't meet all of these requirements we still encourage you to get in touch - we're looking for the right person, not the right paperwork. 
Benefits: 
Flexibility in your working life - remote working a few days per week is popular in our team and working hours are generally flexible. 
Choice to personalize your work environment and equipment. 
Comfort in our sea-view penthouse office. Our private terrace overlooks the marina and it's a 7 minute walk from the metro station. Enjoy complimentary coffee, tea, soda and snacks in a professional-yet-casual environment. 
Camaraderie - from weekly team sports (optional) and exciting events organised by our dedicated feel-good team to Ageras group functions in Copenhagen. 
Feel free to check the comprehensive list of all our benefits, including i.e. health care, lunch benefit & training budget, on our Careers page. 
Getting the job 
Please send us your CV and optionally any supporting materials via the 'Apply' button latest on 31.12.2022. 
We might invite candidates for interviews already during the application period and fill the position as soon as we find the right person, so the sooner you apply the better. 
If you want to know more about our hiring process or hear from our team, you can check out our Careers page. Should you have any questions about the role, you may contact: 
Niklas Gerdt (CTO) 
niklas.gerdt@zervant.com
Looking forward to receiving your application!