This job is no longer active. It was disabled the Aug. 24, 2022 by Meyer Turku
Service Manager, User Support

a month ago
Posted: a month ago

Meyer Turku
Company: Meyer Turku

Aug. 23, 2022
Due date: Aug. 23, 2022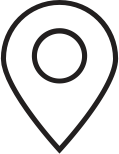 Turku
Location: Turku
Is this YOUR opportunity to become an integral part of one of the world's strongest shipbuilding team?
Family-owned Meyer Group specializes in building advanced, innovative and environmentally friendly cruise and special ships, which are built at only a few shipyards worldwide. Ships have successfully been built in Turku, Finland since 1737 and in Papenburg, Germany since 1795. Backed by a strong heritage and an innovative work environment the story continues!
We are now looking for an
End-user experience oriented Service Manager, User Support
to join our global User Support Solutions team which is responsible for IT Service Management and Service Desk solutions across different domains and is serving all Meyer companies in Finland and Germany. 
The role
In your role as a Service Manager, you deliver and improve services while managing business expectations.
You monitor and manage the service situation and guiding the international dev-ops team including strategic partners. 
Close collaboration with business and IT peers as well as service providers in order to provide state-of-the-art solutions for the business value is also part of the role.
You support and drive the performance of our service providers who help us in delivering the daily IT services.
You
Ideally you are an experienced Service Manager with some years of support management and provider management background.
More importantly, you have an understanding of and/or eagerness to learn business expectation management, end-user experience and ensuring the business value. This is the key success factor in this position. 
You should have a degree in IT and a couple of years of experience in a technical support and management/coordination role.
You enjoy collaboration and building bridges across organizational boundaries, you will be working in close co-operation with the provider, global IT colleagues and business stakeholders. Therefore you should be fluent in both Finnish and English.
Experience in ServiceNow administration, as well in ITIL processes is an advantage.
As a person you are goal oriented and willing to explore and find the best solutions serving our business needs. You want to continuously develop yourself and the ways of working of the work community. We succeed as a team and you are an important part of it. 
Meyer
Meyer's long and reliable history in shipbuilding guarantees a positive outlook for your career in an international shipbuilding industry.
At the shipyard, you become a part of an inspiring work community where we work as a team with passion for large complex projects. With us, you have the opportunity for professional development in a unique industry.
In this community, you can become a true expert in your profession!
The well-being of our employees, both at work and in their free time, is important to us. The yard's occupational health station offers employees a wide range of health services right outside the yard's gates. We support your own hobbies with Smartum-benefits and at the yard there is a gym at your disposal, not to forget the different sports and recreation groups you can join.
When the ship leaves the shipyard, you can be really proud of it! Even for many non-shipbuilders it is a moment of pride.
Questions or more information desired?
Please be in contact with Jani Anttila phone 010 670 7441
Calling times: 
12.8.2022 klo 9-11
15.8.2022 klo 14-15:30
17.8.2022 klo 12-13:30
22.8.2022 klo 12-13
Or by e-mail: jani.anttila@meyerturku.fi