This job is no longer active. It was disabled the Feb. 21, 2023 by Nordcloud
Senior Cloud Data Engineer

a month ago
Posted: a month ago

Nordcloud
Company: Nordcloud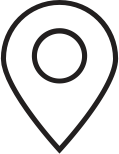 Jyväskylä, Oulu, Kuopio, Helsinki, Salo
Location: Jyväskylä, Oulu, Kuopio, Helsinki, Salo
We are digital builders born in the cloud and currently, we are looking for a Senior Cloud Data Engineer.

Joining Nordcloud is the chance of a lifetime to leave your mark on the European IT industry! We use an agile, cloud-native approach to empower clients to seize the full potential of the public cloud.

Your daily work:
Designing, architecting, and implementing modern cloud-based data pipelines for our customers
Selecting appropriate cloud-native technologies/services to provide the most efficient solution for the business use-case
Making data accessible and usable for a new wave of data-powered apps and service
Solutioning with and challenging customers to solve real use-cases problems
Supporting pre-sales to design a proposal with the relevant teams (sales, pre-sales, product leads...)
Operating CI/CD (DevOps) pipelines and performing slight customization on them if/when needed
Understanding and writing small Infrastructure as Code modules/templates in Terraform if/when needed
Your skills and attributes of success:
Several years overall of professional programming experience and 3+ years of hands-on experience in building modern data platforms/pipelines in Google Cloud
At least one programming language: Python/Scala/Java
Experience in job orchestration (Airflow, Composer, Oozie, etc.)
At least two of the following skill sets including mandatory Google Cloud skills:

Experience in Google Cloud:

Google Cloud Professional Data Engineer certification
Other active certificates are a plus
BigQuery skills with querying tables, designing schemas and structuring tables with partitioning/clustering when relevant
Pub/Sub experience
Dataflow (Apache Beam) or Dataproc (Apache Spark) framework experience, meaning architecting, creating, implementing, and maintaining data pipelines within these frameworks with streaming and batch workloads
Google Cloud Storage (Lifecycle policies, accesses...)
Datastore experience is a plus
Looker studio experience is a plus
Knowledge of more than one cloud is a plus (Azure is preferred in addition to Google Cloud)

Experience in Big Data technologies (in the cloud or on-prem):

Spark (Scala or pySpark)
Hadoop, HDFS, Hive/Impala, Pig, Hbase, Kafka, NiFi, ... (not all technologies are needed, this is just to give an idea)
Familiarity with Big Data file formats (parquet, AVRO, ORC, ...)
Experience with Lakehouse formats is a plus (Delta lake, Apache Iceberg, Apache Hudi)
MongoDB or Cassandra is a plus
Experience with data lake architectures and designing data lake architecture
Familiarity with data-mesh architectures is a plus

Data warehousing experience:

Migrating from on-prem to cloud
Data modeling (Kimball, Inmon, Data Vault, etc) is a plus
Advanced SQL in any SQL dialect/framework
Experience building ETL processes for data warehousing solutions

Consultancy experience
Leadership and people skills are a strong plus

Previous experience gained in mid-size/large, international companies
Fluent communication skills in English and Finnish
If you don't meet all of the desired criteria, but still fit most of the requirements, we encourage you to apply anyway. Let's find out together if we are a good fit for each other!
What do we offer in return?

A highly skilled multinational team
Individual training budget and exam fees for partner certifications (Azure, AWS, GCP) and additional certification bonus covered by Nordcloud
Access to join and the possibility to create knowledge-sharing sessions within a community of leading cloud professionals
Flexible working hours and freedom to choose your tools (laptop and smartphone) and ways of working
Freedom to work fully remotely within the country of Finland
Local benefits such as extensive private health care and wellness benefits
Please read our Recruitment Privacy Policy before applying. All applicants must have the right to work in Finland.
Learn more about #NordcloudCommunity. If you'd like to join us, please send us your CV or LinkedIn profile.
About Nordcloud
Nordcloud, an IBM company, is a European leader in cloud advisory, implementation, application development, managed services, and training. It's a recognized cloud-native pioneer with a proven track record of helping organizations leverage the public cloud in a way that balances quick wins, immediate savings, and sustainable value. Nordcloud is triple-certified across Microsoft Azure, Google Cloud Platform, and Amazon Web Services – and is a Visionary in Gartner's Magic Quadrant for Public Cloud IT Transformation Services. Nordcloud has 10 European hubs, over 1500 employees, and counting, and it has delivered over 1,000 successful cloud projects.
Learn more at nordcloud.com
#LI-Remote