Professor (full) or Assistant / Associate Professor (tenure track) in Electric powertrain

a month ago
Posted: a month ago

University of Turku
Company: University of Turku

June 5, 2023
Due date: June 5, 2023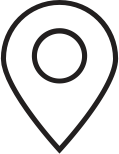 Turku
Location: Turku
Turku region with its 320,000 people, former capital and a major urban area in Finland, is located in the southwestern Finland. A leading hub for technological development and economic growth, Turku has a rich cultural history and is the gateway to a most beautiful archipelago.
The University of Turku is a world-class multidisciplinary research university which offers interesting challenges and a unique vantage point to national and international research and education. The University of Turku is the highest ranked Finnish university outside of Helsinki.
We are looking for a Professor or Assistant / Associate Professor (tenure track) in Electric powertrain who wants to join us in building a new strategic area of ​​expertise at the University of Turku. The professorship is positioned at the Faculty of Technology in the Department of Mechanical and Materials Engineering, unit of Mechanical Engineering.
We are looking for candidates whose research and teaching experience or experience in industrial R&D&I activities are in the area of heavy mobile machinery design, for example the design of electric power source and power transmission, control systems or other subsystems, or system-level design, modularity and optimization of electric heavy machinery.
This is a professorship donated by Sandvik Mining and Construction Oy. The domain of this professorship relates to one major theme of the green transition – electrification of heavy machinery and transportation.  In this position you have excellent opportunities to establish strong cooperation within a truly international industrial domain.
We are building a diverse team and appreciate applicants with different backgrounds. We value, for example, broad academic, professional and societal networks, societal impact and outreach activities, experience in technology transfer, industry or entrepreneurial experience and multidisciplinary collaboration. For all positions, we require an active approach and genuine enthusiasm for teaching and educational development, and value teaching experience and pedagogical studies.
The successful applicants may be appointed to a fixed-term associate / assistant professorship (tenure track) or a permanent full professorship depending on their previous academic merits.
For the position of Assistant Professor, we seek proactive researchers and teachers beyond their post doc phase yet still at their early academic career, and who already have a proven track record of scientific research.
For the position of Associate Professor, we emphasize a proven international track record of scientific research, teaching experience and societal influence. In addition to these, we value proof of acquiring external research funding and business collaboration.
For the position of Full Professor, we seek experienced and internationally renowned experts who already have an excellent publication record and success in acquiring external research funding.
Guidelines:
1) The guideline for applying and recruitment of a professor or an assistant / associate professor (tenure track)
2) The guideline for tenure track at the UTU
The salary for this particular post is determined in accordance with the university salary system for teaching and research personnel (YPJ) when negotiating the employment contract. The position is subject to a six-month trial period.
Applications must be submitted on June 5th 2023 (at 23:59) at the latest via the electronic application form of the University of Turku; link to the application system can be found at the beginning of this announcement (Apply for the job). 
For the position, please contact Head of Department, professor Jussi Kantola or professor Antti Salminen. Administrative and practical issues may be discussed with Faculty of Technology's Faculty Services Manager Sanna Hirvola.
More information about the Faculty of Technology: https://www.utu.fi/en/university/faculty-of-technology and the Department of Mechanical and Materials Engineering: https://www.utu.fi/en/university/faculty-of-technology/mechanical-and-materials-engineering  
Please learn more