This job is no longer active. It was disabled the Nov. 27, 2023 by Aalto University
Assistant Professor In Accounting

a week ago
Posted: a week ago

Aalto University
Company: Aalto University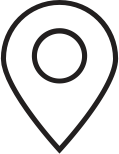 Espoo
Location: Espoo
Aalto University is where science and art meet technology and business. We shape a sustainable future by making research breakthroughs in and across our disciplines, sparking the game changers of tomorrow and creating novel solutions to major global challenges. Our community is made up of 12 000 students, 400 professors and close to 4 000 other faculty and staff working on our dynamic campus in Espoo, Greater Helsinki, Finland.
Diversity is part of who we are, and we actively work to ensure our community's diversity and inclusiveness. This is why we warmly encourage qualified candidates from all backgrounds to join our community.
The Aalto University School of Business is the leading business school in Finland. The School belongs to the select group of business schools that have been granted the most important international quality accreditations in its field. It is among the best business schools in Europe in terms of research excellence, its portfolio of pioneering B.Sc., M.Sc., Ph.D., and its executive education programs, and its contributions to society.
The Department of Accounting & Business Law is one of the leading departments of its domain in the Nordic countries. Its faculty is both Finnish and international, coming from a variety of backgrounds. Our research is published in top journals. We are well connected both nationally and internationally, maintaining close ties with prestigious universities as well as with the Finnish business community. Faculty members act as renowned experts, instructors, and advisors in business and the national political arena. The Department has remarkable media visibility. In teaching, our ambition is high: to provide top-notch, state-of-the-art teaching to students – drawing from both theoretical development as well as from relevant illustrations of best business practices.
The School of Business, Department of Accounting & Business Law invites applications for
ASSISTANT PROFESSOR POSITION IN ACCOUNTING
We are now looking for a tenure-track Assistant Professor to strengthen our faculty team in the Department of Accounting and Business Law at Aalto University's School of Business. In this role you will have a chance to make an impact by designing and leading high-quality research projects, by empowering students to explore their potential, as well as fostering a thriving accounting research and education community at the university. We would like you to start in August 2024, but the precise starting date is negotiable. Join us in shaping the future!
Job description and our expectations
Applications from all fields of accounting are considered, but the preference will be given to candidates focusing on management accounting, sustainability or corporate governance. Only Assistant Professor level candidates are considered for this call.
Applicants should have completed their Ph.D in Accounting or a related field, or be close to completion. Fluent command of English is also required, which is the teaching language for the master's and doctoral level courses as well as a working language of Aalto University.
The main tasks include high-quality research in the field of accounting and teaching responsibility for two courses and a Bachelor's/Master's thesis seminar within the field. We are very open-minded in respect to the focus area of management accounting/sustainability/corporate governance as well as to the research methodology, but we also value the fit to our current faculty profiles.
You have already published or have potential to publish in top journals and to develop into an excellent teacher in our programs. In addition, we expect readiness to apply for external research funding. Employment duties need to be performed in Finland.
Those in the academic tenure track system are expected to exercise and guide scientific research, provide high-quality academic education, follow the advances of their field, participate in service to the Aalto University community, and take part in societal interaction and international collaboration in their field. Career advances on the tenure track are based on scheduled performance assessments that take into account the candidate's merits in all these areas. Evaluation at the Assistant Professor level follows the tenure track system of Aalto University and is mainly based on research merits as well as the applicant's potential.
About us
The Accounting faculty is strongly dedicated to research, as shown by a stream of research published in top Accounting journals. Teaching assignments encompass undergraduate, graduate, and Ph.D. programs. The Department runs research seminars and is closely connected to major Finnish firms and organizations. In addition, the Department is equipped with all major accounting databases and many faculty members also have access to unique registry-based data sets from Finland. The position is located in the Department of Accounting & Business Law at the Otaniemi campus in Espoo.
What we offer
• an opportunity to work in a dynamic world-class community of professionals and researchers where the students are rigorously selected and highly motivated. This results in an unusually interactive and intellectually challenging atmosphere
• a tenure track position with promotion to tenured position based on merits
• a competitive salary and access to occupational health care
• start-up funding and grant writing support to help you establish your own team
• excellent multi-disciplinary collaboration possibilities within the university
• great future in one of the happiest, cleanest and safest countries in the world, with comprehensive social security system and free education up to university level
We offer the successful candidate the opportunity to teach and do research in a vibrant and active international community. There are also ample opportunities for cross-disciplinary research and teaching collaboration across Aalto University.
Meaningful and inspiring environment. We are proud of our purpose to shape a sustainable future. We renew society with research-based knowledge, creativity and an entrepreneurial mindset.

Culture that includes and values everyone. All our work is guided by the values of the university: responsibility, courage, and collaboration. It's the people that create Aalto, now and in the future. We are an open community where equality and inclusion enable curiosity, innovation, collaboration and wellbeing.

Support, coaching and sparring when you feel you need it.

Great possibilities for competence development and learning. We constantly keep learning to find the most impactful ways to empower – and invest in – our people.
Our vast array of professional development opportunities means you will grow and learn, having the chance to participate actively in staff trainings and development projects based on your interests and needs. There is great freedom in your role, and we have a flexible modern working culture. We value work-life balance and wellbeing in all aspects of life.
The primary workplace is Otaniemi, Espoo. The Otaniemi campus is a thriving and connected community of 100 nationalities, 13,000 students and 4,500 employees. Life at the campus is vibrant and filled with amazing architecture, calming nature, and a variety of cafes, restaurants, services and good connections along the recently opened metro and fast tram lines.
Ready to apply?
If you want to join our Aalto community, please submit your application through our recruitment system Workday no later than November 26, 2023 at 23:59 EET (UTC+2). Aalto University's employees and visitors should apply for the position by using their existing Workday user account. Please see how to do it here.
To apply, please share the following application materials with us in English combined as a single file in PDF format ('lastname_firstname_application.pdf'):
Cover letter

Curriculum Vitae—please use the template recommended by The Finnish Advisory Board on Research Integrity

List of publications, with the most significant publications highlighted

Research portfolio - a concise (1-2 pages) reflection on the merits, long-term vision, and research plan

Teaching portfolio according to Aalto University's guidelines– see Teaching portfolio guidelines for candidate

Names and contact details of four (4) referees
General instructions for applicants including evaluation criteria, language requirements and guidelines for compiling your CV are given at https://www.aalto.fi/en/tenure-track/interested-in-joining-our-tenure-track.
About recruitment process
Only applications submitted through Workday will be considered. We will start the evaluation process in late November 2023 after the application period has expired.
From the applicants in the first phase, Aalto University will select candidates to continue in the process. Shortlisted applications are invited for a job talk and an interview. Talks and interviews will be held in December 2023.
Aalto University reserves the right to use external reviewers during the recruitment process. Aalto University also reserves the right, in justified cases, to leave the position open, to extend the application period, and to consider candidates who have not submitted applications during the application period. The application material will not be returned.
Further information
For additional information concerning the position and the department, please contact Prof. Teemu Malmi, [email protected] On matters related to the application process, please contact HR Partner Jenna Knuutinen, [email protected]
Want to know more about us and your future colleagues? You can watch these videos: https://www.youtube.com/watch?v=5k_og_6zUJQ  and https://www.youtube.com/watch?v=dUfEGVM-ZP8&feature=youtu.be 
Why Aalto University
Aalto University is an equal opportunity employer dedicated to attracting, retaining and developing its employees regardless of their gender identity, ethnicity, disability and age. There are excellent staff training and mentoring programmes as well as occupational health care services, commuter ticket benefits and campus sport facilities. In addition, the university offers extensive support services for research such as grant writing and project management.
The new professor will join an inspiring and supportive work community of enthusiastic professionals and excellent students. In addition to world-class research at the Department of Accounting & Business Law, Aalto University has six schools with nearly 11 000 students and nearly 400 professors committed to building both scientific foundations and innovative applications that shape the future through science, technology, art and business.
In addition to its strong academic community, the Helsinki region is a vibrant technology and innovation hub with easy access to major partners both private and public. The Department of Accounting & Business Law is located at the Otaniemi Campus of Aalto University, fifteen minutes from the center of Helsinki by metro. Helsinki International Airport (HEL) is one of the hubs of air traffic between Europe and Asia, with direct flights to a high number of destinations on both continents.
About Finland
Finland is a great place for living, both with or without family: it is a safe, politically stable and well-organized Nordic society which is consistently ranked highly in quality-of-life studies. For instance, the World Happiness Report 2023 named Finland the happiest country in the world for the sixth year in a row. Greater Helsinki has also been praised as one of the world's most livable cities, e.g. by Monocle Magazine and in the Economist Intelligence Unit livability rankings. For more information about living in Finland: https://www.aalto.fi/en/services/why-finland
Check out our new virtual Aalto campus experience: https://virtualtour.aalto.fi/!
More about Aalto University:
Aalto.fi
twitter.com/aaltouniversity  
facebook.com/aaltouniversity
instagram.com/aaltouniversity