Junior IT Service Administrator

a month ago
Posted: a month ago

Paf
Company: Paf

Aug. 25, 2019
Due date: Aug. 25, 2019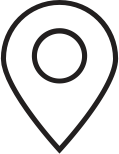 Mariehamn
Location: Mariehamn
For our Internal IT Team in Mariehamn we are now recruiting a Junior IT Service Administrator
The Internal IT-team at PAF makes sure that all employees at PAF have working IT equipment and collaboration tools. We manage computers, mobile devices and our own infrastructure (both internal and cloud-based). Making sure that every one of our colleagues has the tools they need is our main objective.
For this position we are not looking for an experienced guru; ideally you are at the beginning of your career and eager to learn. We are looking for a service minded individual eager to help our end users and learn new things. Interpersonal skills are very important, as this is a customer service position. You can also be interested in bringing devops-thinking to our work and looking to automate tasks and processes.
We would like for you to have some experience or education with technology, either with IT Support, networking or coding. Good spoken and written english skills are appreciated.
The team is constantly striving to improve the way we work; you will get to work with cutting edge technologies (Amazon and Google Cloud services) as well as get well versed in more traditional IT technologies and services (VMWare clusters, Cisco switches).
We require the person to be proficient in some of the following technologies:
Windows desktop (7, 8, 10)
Mac OS X, macOS
Android
iOS
Knowledge of any of the following technologies or methods is an advantage:
AV Technology (projectors, displays, meeting room technology)
Windows Server technologies (AD, SCCM)
Networking services (DHCP, DNS, VPN)
Scripting (Python, Powershell, Bash)
Application development (coding, database structures)
Devops (Agile methods, infrastructure as code)
Does this sound interesting? Please apply here at the latest August 25th. We are going through applications continuously. All applications are treated confidentially.