Showing 1 - 2 of 2 jobs


Posted a week ago

Due date: 16 Feb, 2020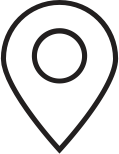 Raisio, Vantaa, Järvenpää, Espoo, Ulvila, Pori, Oulu, Valkeakoski, Tampere, Kemi, Jyväskylä, Kajaani, Lapua, Imatra

That feeling when…   … you can finally show off your skills in a working environment We are offering over 400 summer jobs in Valmet locations across Finland this summer and can't wait for you to join us! This summer we'll be employing around 200 trainees in specialist positions. We offer positions for example in engineering, R&D, project management, procurement, sales, finance and administration. To find out more about what kinds of jobs are available this year and where they are located,...


Posted a week ago

Due date: 16 Feb, 2020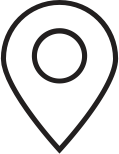 Raisio, Vantaa, Järvenpää, Ulvila, Pori, Oulu, Valkeakoski, Tampere, Kemi, Jyväskylä, Kajaani, Lapua, Imatra

Se tunne kun…  ... olet opiskellut ahkerasti ja pääset nyt käyttämään oppimaasi työelämässä  Tarjoamme töitä yli 400 opiskelijalle tänä kesänä ja odotamme innolla, että liityt joukkoomme! Tarjolla olevista kesätöistä noin puolet sijoittuu erilaisiin tuotannon työntekijätehtäviin kuten kokoonpanotöihin, asentajiksi, hitsaajiksi, koneistukseen sekä tehdashuoltoon ja -kunnossapitoon. Lisäksi haemme harjoittelijoita tuotannon työnjohtotehtäviin sijaistamaan työnjohtajiamme kesän aikana.  Saat...