Showing 1 - 2 of 2 jobs

Etsimme sovelluskehittäjää energia-alan projekteihimme. Olet etsimämme henkilö, jos sinulla on vahvaa osaamista käyttöönottoprojekteista, tuotekehityksestä tai järjestelmäkehityksestä. Energia-alan kokemus katsotaan tottakai eduksi. Sinä   Sinulla tulee olla osaamista ainakin osaan seuraavista Microsoftin-työkaluista, MS Azure, SQL Server, SSIS, Visual Studio, C#, ASP.NET MVC, TypeScript, Entity Framework. Lisäksi katsomme eduksi kokemuksen Webin FrontEnd-tekniikoiden tuntemisesta. Va...


Posted 2 weeks ago

Due date: 20 Aug, 2020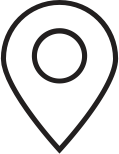 Lappeenranta, Jyväskylä, Tampere, Oulu, Kuopio, Espoo, Turku

You may apply to TietoEVRY by selecting Apply and fill your application details to the form. You may also Apply by using LinkedIn and populate details to your application from your LinkedIn profile. TietoEVRY is the largest Nordic IT services company providing full life cycle services for both the private and public sectors. TietoEVRY aims to capture the significant opportunities of the data-driven world and turn them into lifelong value for people, business and society. We aim to be custo...