Machine Learning and Data Science Internship

more than one year ago
Posted: more than one year ago

Top Data Science
Company: Top Data Science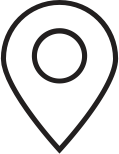 Helsinki
Location: Helsinki
We recruit our entry-level team members through our full-time internship program in Helsinki. Internships are in 4-6 months, during which you are able to improve your machine learning skills and work in our client projects.
As a new member, you will be part of the development team responsible for developing machine learning applications. After a successful internship, you have a chance to have a permanent, full-time job contract.
Qualifications
Ability to learn new knowledge and to master new skills quickly.
Being a good team player, who is able to help the team to find out the best solutions to the problems.
Familiarity with Agile development.
Background in a quantitative field, e.g., Computer Science, Physics, Mathematics, Statistics, Engineering.
Understanding of machine learning concepts and algorithms, both theory and practice.
Proficiency in Python and relevant ML packages, i.e., numpy, scipy, pandas, TensorFlow, Keras, nltk, scikit-learn, scikit-image etc. (experience in Python frameworks such as Django or Flask is a plus).
Familiarity with R (knowledge of R shiny is a plus).
Familiarity with databases, RESTful APIs, Authentication, Authorization is a plus.
Confidence in working with Linux environments.
Perks & Benefits
Positive, international team full of "can-do" attitude.
Opportunity to work with both big corporate and start-up clients.
Flexible work hours and vacation: Morning person or night owl, this job is for you
Free coffee / tea: Get your caffeine fix for free
Located near public transit in "Silicon Vallila": Easy access and tree-hugger friendly workplace
Social gatherings and games: Hangout with your colleagues
Free soft drinks and treats / fruits: Peckish after lunch? We got your back
Company afterworks: Friday is something special, let's enjoy it together
Skill development program: We want to take you from good to great
Please send your cover letter and CV to careers (at) topdatascience.com