This job is no longer active. It was disabled the April 24, 2020 by Dream Broker

a month ago
Posted: a month ago

Dream Broker
Company: Dream Broker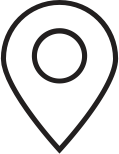 Helsinki
Location: Helsinki
Dream Broker is the leading online video software company in the Nordics. Our vision is to revolutionise communication in a fun, natural and productive way with videos. Our online video software, Dream Broker Studio, is used already by over 800 enterprise customers in their communication, leadership and learning. Today, we are a team of over 100 professionals with a focus on rapid global expansion via Central and Western Europe.
We are looking for Solution Engineers to a key technical role supporting our customer management and sales teams.
As a Solution Engineer your responsibilities include:
managing implementation, deployment and integrations of Dream Broker Studio software to enterprise customers with our customer management personnel
providing technical support and expertise internally and to our customers
ensuring high quality and up-to-date technical documentation
acting as a product ambassador
delivering the highest customer value through your technical competence
Solution Engineer has a crucial role in ensuring Dream Broker's customer value especially from technical point of view and together with your colleagues your job is to bring online video communication eventually to all employees in our customer organisations.
You would be a part of our international Customers unit, directly in the heart of our business and product expertise. This is an essential role in supporting our growth and you would be reporting directly to our Director, Technology & Customers.
We are looking for a person with:
Good-hearted and highly ethical approach to work and business
At least bachelor level education or equivalent experience from information technology
Strong communication skills in English – fluency in Finnish or another Nordic language is a plus
Familiarity with key integration technologies and scripting languages
Experience with common Microsoft technologies and enterprise IT infrastructure
Understanding on how SaaS technologies work and interact with on-premises systems
Experience in working with large organizations
Willingness to grow as a true technical professional in an international software company
We offer you a chance to join one of the fastest growing software product companies in the Northern Europe. You are given a unique opportunity to make a great impact through your expertise and efforts to support the whole company's long-term targets. You will cooperate with our multinational organisation and constantly growing enterprise customer base in the Northern and Central Europe and be supported by a great team consisting of highly skilled colleagues. We offer you a competitive salary package which you can influence with your personal success.
We are ready to hire as soon as we find the right, good-hearted person, so act quickly.
This position is full-time and based in our headquarters in Helsinki, Ruoholahti. The work includes also traveling within Northern and Central Europe depending on your responsibility area.
For further information, don't hesitate to contact Sales Engineer Jesse Uusitalo (+358 40 180 1381).
To apply, please send your CV and application letter (in English) with your salary request to tech-careers@dreambroker.fi titled "Solution Engineer". Applications will be reviewed as they come in and we're ready to hire as soon as we find the right candidate.
Dream Broker is a Finnish online video software company and is one of the fastest growing technology companies in Europe. The vision is to revolutionize communication in a fun, natural and productive way, with videos. Dream Broker has over 800 loyal business customers and over 100 employees in the Nordics, The Netherlands and Germany. Dream Broker has been awarded multiple times for its innovativeness and growth. Dream Broker won Deloitte Fast 50 Finland competition in 2012. In 2013, Dream Broker held the 3rd position, and was selected and recognized as a Red Herring Top 100 Europe company. In 2013, Dream Broker was selected "Growth Company of the Year" by Tietoviikko, an authoritative IT newspaper in Finland. And in 2016 in its video distribution services review, Tietoviikko ranked Dream Broker's online video software as best in its own class, nominating it with a highest score. During the years 2016, 2017 and 2018, Dream Broker has been included among the Top 250 IT companies in Finland. Dream Broker has offices in Helsinki, Turku, Stockholm, Copenhagen, Oslo, Amsterdam and Berlin. Dream Broker is one of the rarest providers that can offer truly cyber secure video communication software. Furthermore, Dream Broker is independent and under private ownership since its establishment in 2007. Dream Broker highlights sustainability, social responsibility and business ethics in all its operations.