more than one year ago
Posted: more than one year ago

Dazzle Rocks
Company: Dazzle Rocks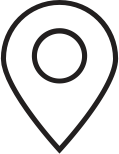 Helsinki
Location: Helsinki
As a Game Developer at Dazzle Rocks you will get to work with modern technology and enjoy the freedom in decision making, helping us build original multiplayer mobile games. We are looking for someone with a broad technical knowledge and interest in fast learning and producing high-quality gameplay code.
Responsibilities
Driving feature implementation from design to deployment
Writing gameplay, UI and logic code in C#
Collaborating and communicating with our game team, designers and engineers to make sure we deliver the best experience for our players
Creating tools for developers and designers
Contributing and sharing knowledge in an inclusive manner
Performing research to acquire new knowledge necessary to perform tasks and maintain a process of cutting-edge technological evolution
Bonus points
Enthusiasm about shader and/or network programming
Native mobile (c++/objc/swift/java/kotlin) experience
Unity plugin development
Backend development experience
AWS experience
All candidates will have
5+ years of Unity and C# experience
Experience with developing mobile phone games
Eagerness to deliver engaging game experiences to a broad audience
Motivation and the ability to follow team goals and deliver high-performance code
Strong communication skills in English
Unix/Command-line experience and distributed version control
Ability to debug and do performance analysis
What we can offer
Work in fast-growing mobile games company backed by leading games investors
Work with young and experienced colleagues
Enjoy quality coffee and weekly gaming events with the team
Competitive compensation
International and ambitious work environment
Cosy office in the Helsinki city center
How to apply
Send your application to careers@dazzle.rocks in English.
Include a brief cover letter and CV.