This job is no longer active. It was disabled the April 8, 2020 by Ericsson

5 months ago
Posted: 5 months ago

Ericsson
Company: Ericsson

April 6, 2020
Due date: April 6, 2020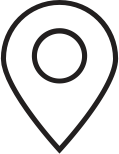 Kirkkonummi
Location: Kirkkonummi
Ericsson is one of the leading ICT providers, with about 40% of the world's mobile traffic carried through our networks. We enable the full value of connectivity by creating game-changing technology and services that are easy to use, adopt and scale, making our customers successful in a fully connected world. Our IoT, 5G and automation technology stands ready to unlock a wave of new value and thus bring positive change.
The Ericsson Security Manager is a visionary industry-leading in product in security management and security assurance in telecom and network domains. By joining us, you have a unique opportunity to work with group of extremely passionate and talented security and software development & operation professionals to build the next generation of security management and security assurance. We will offer you a front seat in the fast-moving security domain and a possibility to work with the latest tools and technologies.
 
As Senior DevOps Engineer, you will have the following main responsibilities:
Perform Deployments, Troubleshooting and Customer Support 
Security Monitoring, Analysis and Perform Mitigation, Securing SLA towards the customer
Drive Continuous Improvements of Products, Processes, and Documentation
Log and track customer reported software defects, including software emergency patches
Support development and services by scripting and providing technical expertise
Characteristics of the professionals we are looking for: has experience in some of the following areas:
Experience in Security Domain and industry standards in Telecom Networks/IoT/ICT Security
Expertise in telecom networks, preferably end to end
Experience in DevOps for Cloud Solutions
Experience in Platform monitoring
Experience on 2nd or 3rd level support duties, processes and tools
Experience working Security Operations Center (SOC) as Analyst or SOC Engineer, Telecom Networks or ICT Security
And he or she has:
Excellent problem solving, analytical skills and technical troubleshooting skills
Clarity and precision in verbal and written communication
Strong team player skills
Flexibility with working time
Willingness to travel
Experience / competence seen as an advantage:
Experience in NW management solutions
Relevant certifications (e.g. CISSP, CISM, CCSP, CompTIA Security+, CEH, GSEC, OSCP)
Experience with scripting (Python, Shell, Ansible)
Experience in training development and teaching courses
Experience with Cloud development/deployment tools like Kubernetes, Docker, Vagrant, Ansible, etc.
Previous experience with analyzing data from other vendor network equipment (Analysis experience with 3PP vendor data, 3PP node log files, data mapping)
API Knowledge (RESTful Web Services)
Experience in test automation tools and development – CI/CD
Experience working with geographically distributed teams
Proven track record working with customers globally
Approved security clearance is required for the position and will be carried out for the selected applicant.
(Security Clearance Act 726/2014)
Apply now or the latest by 6th April!
Ericsson provides equal employment opportunities (EEO) to all employees and applicants for employment without regard to race, color, religion, sex, sexual orientation, marital status, pregnancy, parental status, national origin, ethnic background, age, disability, political opinion, social status, veteran status, union membership or genetics.
Ericsson complies with applicable country, state and all local laws governing nondiscrimination in employment in every location across the world in which the company has facilities. In addition, Ericsson supports the UN Guiding Principles for Business and Human Rights and the United Nations Global Compact.
This policy applies to all terms and conditions of employment, including recruiting, hiring, placement, promotion, termination, layoff, recall, transfer, leaves of absence, compensation, training and development.
Ericsson expressly prohibits any form of workplace harassment based on race, color, religion, sex, sexual orientation, marital status, pregnancy, parental status, national origin, ethnic background, age, disability, political opinion, social status, veteran status, union membership or genetic information.
Primary country and city: Finland (FI) || || Jorvas, Kirkkonummi || IT
Job details: Developer