This job is no longer active. It was disabled the Dec. 31, 2019 by Tieto

6 months ago
Posted: 6 months ago

Tieto
Company: Tieto

Dec. 30, 2019
Due date: Dec. 30, 2019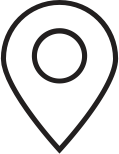 Espoo
Location: Espoo
Do you have the passion for developing business critical solutions with outstanding customer experience? Customer Experience Management (CEM) is the place to be!
CEM is a strategic growth bet for Tieto dedicated in supporting enterprises on all aspects of their digital customer experience development. We believe that great customer experience is the key differentiator for our customers to beat global competition and create business value. For making this happen, we put clients and their customers at the center of everything we do. We serve our customers with full lifecycle solutions with a holistic and design driven approach. That means covering all aspects of customer experience management and embedding design thinking everywhere. In doing that we are unlocking the full business value of our customers.
With us you will be responsible for
maintaining and developing interesting .Net for our finance and other business domain's customers as a member in the development team. You work with the solid technologies and with integration to other business critical systems. You act as an advisor to our customers', but you also work closely with other developers as well as our design team. We expect you to be familiar with agile working methods: self-organization as a team, focus on simplicity and getting the stuff done.
We expect you to have
have strong experience in development projects, maintaining solutions and solid experience in application design and implementation in the .NET environment. You have strong experience in .NET and MS SQL Server together with competence of Git, ASP.NET, MVC and JQuery in addition understanding of SOLID principles, optimization and refactoring. Experience of Agile methods alike SAFe is an advantage.
We assume you to have passion to get a good grip of the customer business and expectations. You combine a supportive and encouraging working style and good communication skills with great networking ability internally and externally. You communicate in both Finnish and English fluently.
As a person, you are
agile, open-minded to new ideas and always learning and testing new things. You describe yourself as highly focused on quality, determined about achieving results on time and according to made promises as well as passionate about customer's success and personal growth.
We offer
With us the results of your work will be visible for majority of Nordic consumers' daily life! We offer you a position to be engaged in most advanced solutions we offer for our clients. We also offer an exciting opportunity to join for ambitious growth journey together with talented colleagues and an inspiring and supportive international environment where your ideas are heard, and you can develop yourself as a professional.
A chance to be at the peak of your level by offering large company's competitive salary, health care and insurance schemes, flexible working hours, employee benefits and devices & tools of your choice.
Got interested?
FURTHER INFORMATION by e-mail: päivi.engblom@tieto.com or by phone: +358 50 545 9066