This job is no longer active. It was disabled the Dec. 19, 2019 by Danske Bank
Senior Compliance Officer, Banking Compliance

a month ago
Posted: a month ago

Danske Bank
Company: Danske Bank

Dec. 18, 2019
Due date: Dec. 18, 2019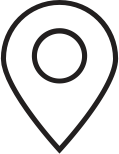 Helsinki
Location: Helsinki

Are you an experienced Compliance professional who wants to make compliance a visible and integral part of the business and customer experience? Do you have strong integrity and work ethics? If yes, then this could be your next career step!

Danske Bank's Banking Compliance Finland team is growing, and we are now looking for a new Senior Compliance Officer to join the team. As a Senior Compliance Officer you will contribute strongly to the Finnish compliance unit, and by your own efforts make sure our Bank and employees work well and the right way.

Your role

As a Senior Compliance Officer you will work in close collaboration with different local business units across the bank and offer your advice on legislative and regulatory matters. As a member of Danske Bank Group Compliance organization, you will also work in cross-border projects together with your colleagues from other Nordic countries.

Your main responsibility will be to take ownership of compliance in the behaviour and conduct risk area. As a Senior you are also expected to proactively take lead in multiple initiatives in the Banking Compliance area and support your team and colleagues. You naturally prioritise and coordinate actions.

You will provide relevant regulatory advice to the business and proactively support internal stakeholders. You will also be involved in the development and implementation of regulation, policies and controls, as well as proactively evaluate and follow up of Danske Bank's regulatory compliance. In addition, you will work closely with mortgage banking compliance activities and support other Banking Compliance activities serving our internal stakeholders in the Retail and Business banking.

Who are you?

In order to succeed in this role you need to have strong integrity, good judgment and a good ability to cooperate. You have a strong understanding of risk culture and a robust banking background. You are structured in your methods, have good analytical skills and the ability to create and manage initiatives. You are also self-driven and a good communicator both verbally and in writing, and in both Finnish and English.

As a Senior Compliance Officer, we expect you to have a Master's degree in law or business, and solid experience in behavioural and conduct risk related regulation. You have demonstrable experience in identifying, assessing and mitigating conduct risks. You should have several years working experience within a legal or compliance function in the financial sector, and be competent with laws and regulations governing the banking and credit institutions. You can adapt quickly to change, cope with a fast-paced environment, have flexibility and you are ready to go for the extra mile!

We offer

You will become a part of a journey to build an even more collaborative, innovative and engaging culture. A culture where we empower all in Group Compliance to take ownership of how we work and how we develop. Our leaders are responsible for inspiring their employees to succeed and to grow personally and professionally. If you can see yourself, thriving in a fun, dynamic, diverse, business-aware and outcome-centric Compliance department - now is the time to join!

Interested?

Please apply soon! We will go through applications and start interviews already during the application period. For additional information about the position please contact hiring manager: Nanayaw Awuah-Addae, Managing Compliance Officer at nanayaw.awuah-addae@danskebank.fi or +358 50 363 9997 between 13.00-16.00.

Send application and CV no later than 18.12.2019.