This job is no longer active. It was disabled the Dec. 12, 2019 by Tieto

9 months ago
Posted: 9 months ago

Tieto
Company: Tieto

Dec. 29, 2019
Due date: Dec. 29, 2019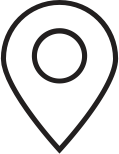 Tampere, Oulu, Kuopio
Location: Tampere, Oulu, Kuopio
Tieto is the leading healthcare and welfare IT provider in the Nordics, with over 40 years of Nordic well-being expertise. This extensive experience and our close cooperation with our customers give us a strong foundation to further enhance healthcare and welfare services at individual, regional, and national levels.
Our Lifecare IT solutions enable healthcare professionals to work within one unbroken chain, where information is seamlessly shared. These professionals will have the right information - in the right place, at the right time - for the best possible care.
We're now looking for a
Product Specialist
to our Healthcare Product Invoicing area. If you're looking for new challenges and an opportunity to further improve your skills and career in a great working environment, this might be just the role for you!
In this role you will help our customers to improve their performance and run their business through our products. With understanding of their current situations and future needs you'll formulate plans for our product development to support these. In Product Specialist role you'll work in cooperation with our Product Development and Customer Support teams to solve the challenges your customers are facing.
Your key responsibilities
The base in succeeding in this role lies in developing a profound understanding of your customer's needs and knowing your product and customer workflows inside out. Through your customer insight you'll help our development team to deliver customer valued features to the product line. You'll also create product documentation, ensure high product quality and follow the product throughout its lifecycle, from product roadmap to marketing phase.
Your tasks also include supporting Product Support in handling customer enquiries (tickets etc.) and participating in sprint planning and demo meetings, where you'll be representing customer and business needs.
How to succeed as Product Specialist
You're an ideal candidate for this position if you have former experience from healthcare invoicing systems. Drive for constant development and improvement combined with a proactive way of working will also help you to succeed in this role. Delivering superior customer value is your top priority, and your clear understanding of the product and domain area enables you to propose and develop meaningful solutions for your customers.
In your role, ability to see the big picture and future changes and understanding market needs is important. Since you'll be working closely with multiple different stakeholders, ability to have a constructive dialog with business, technical experts and developers, customer support and customers is one of then key skills you need. Strong skills in describing customer needs clearly are also needed in this role. You'll also need good problem-solving skills and the ability to work under time limits and to prioritize your work assignments independently case-by-case.
This role contains meeting our customers face-to-face, so it's important that you're flexible with traveling. Good language skills in English and Finnish are also needed.
In this role, we wish you to have the confidence to take on responsibility and that you value accountability highly in yourself and in others. We work as a team, often in challenging projects, where each and everyone's effort is equally important.
We offer
Chance to make a difference. You will have opportunities to create new IT solutions, services and products that benefit not just your customers' businesses but all of society. At Tieto, you'll help create technological solutions for today's problems as well as for the challenges of the future.
Opportunities to learn and develop. With us you will be at the forefront of emerging businesses and technology, exchanging ideas with the best professionals. At Tieto, we're encouraging our employee's professional growth.
Diverse working environment and great colleagues. At Tieto, you'll be working with skilled colleagues in diverse and global working environment.
Trust and freedom. At Tieto, we promote a healthy work-life balance and a friendly, caring atmosphere. We believe that trust fosters freedom and creativity. Our culture is built on transparency and active sharing – a truly open environment!
Join #tietolife and be part of our success
Did we get you inspired? We look forward to receiving your application and the opportunity to discuss with you! Please send your application + CV as soon as possible, we view the applications on a rolling basis. For further information you can contact Tanja Parkkila, tanja.parkkila@tieto.com.