This job is no longer active. It was disabled the Jan. 29, 2020 by Tieto
Software developer trainee, Kuopio

6 months ago
Posted: 6 months ago

Tieto
Company: Tieto

Feb. 2, 2020
Due date: Feb. 2, 2020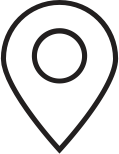 Kuopio
Location: Kuopio
We are now hiring summer trainees for summer 2020! Do you want to spend the summer with us and gain valuable experience and a new network?  
Software developer trainee is aimed at young professionals, recent graduates and students who want to make an impact for a better and smarter society through digitalization.  
We offer you a great opportunity to work in a global company who make a difference in the society. The success of this summer job is up to you – be proactive and ask a lot of questions to get the most out of this experience. We are looking for you, with curious minds, with the right attitude and a true interest in our business.   
What we offer you 
As a summer trainee you will get a Buddy to guide you in your work. We embrace Learning as a lifestyle to ensure your constant learning and your growth as professional. You'll also be part of Tieto Young Professionals network, join the summer trainee onboarding day with all the other trainees and enjoy the farewell event at the end of the summer.  
Are you ready to make an impact?  
Send us your application if you want to boost your career with the following:
Great place to work with great and supportive colleagues in Kuopio office

Interesting and growing industry area

I

nnovation and self-development

Human health and wellbeing
In this role, you will be able to make a significant contribution to our Lifecare healthcare product. You will also learn continuous integration practices and how agile software development and teams are working!
You will be working as a part of an agile software development team in our Kuopio office. Teams consist of software developers, product specialists, architects, and scrum masters.
We are working globally, so this is a perfect opportunity for you to learn in practice how to communicate in English in a multinational environment.
Summer trainee period could be from May/June to August but the exact date will be decided with manager.
Show us what you got! 
We are looking for someone with
Willingness to learn web and c# desktop application development
Fluent written and spoken English
Good co-operation and interaction skills 
Ability to bring in new innovate ideas and a willingness to drive change
Pro-active attitude and way of working
Did we get you excited? 
We look forward to hearing from you! Please send your CV and Cover letter by 2nd of February. Be quick - we will evaluate candidates continuously.
If you would like to know more about the position, team or Tieto as a company, please contact Niko Ryynänen ( tel. +358 400 865183) or reach us via email at any time: niko.ryynanen@tieto.com. If you have questions about applying, please contact Summer trainee project lead Saara-Sofia Koponen, saara-sofia.koponen@tieto.com
Please note that we do not handle applications via email. 
Want to know more about summer with us? Check this out: 
https://www.tieto.com/en/blog/2019/08/my-summer-internship-at-tieto-diving-head-first-and-learning-to-swim/ 
We are joining forces with EVRY, find out more: