Head of Digital Solutions

more than one year ago
Posted: more than one year ago

Posti
Company: Posti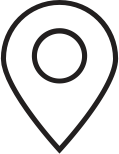 Helsinki
Location: Helsinki
At Posti Corporate Messaging we are the forerunner in the digital age. We help our customers communicate in a digitalizing business environment by offering digital and paper-based messaging services. We handle hundreds of millions of invoice and document transactions annually and serve over 5000 customers in the Nordics.
We accelerate our customers' digitalization and growth by automating our customers' business processes. With our solutions in document management, multichannel sending and customer communications, companies can automate and streamline their workflows and deliver even better customer experience. In the future we will focus on generating digital services growth in customer communications. We are an international, enthusiastic and dedicated team of 500 professionals with the common goal to take our customers' business processes into the digital age. 
We believe in people, passion, and changing the world one feature at a time.
Would you like to have an opportunity to build leading digital business with us and to create smoother everyday life? Are you keen on creating ultimate customer experiences? 
Would you be our new
Head of Digital Solutions
to lead and accelerate the business growth, customer experience and technical success of the Digital services portfolio for corporations? Head of Digital Solutions will develop our existing digital services and products and create new ones with close partnership with our customers. 
As Head of Digital Solutions you are making our strategy agenda to come true with great team! You will be member of Postal Services Corporate Messaging Leadership Team and you will get strong support from your colleagues from the whole business unit across six countries. 
Our aim is to significantly grow our existing digital business through new service development and targeted acquisitions. You will drive the development, growth and profitability of Corporate Messaging Digital solutions in alignment with the overall Corporate Messaging strategy. 
Your main responsibilities include: 
• Developing strategic partnerships with our customers 
• Building Digital Solutions team and capabilities in order to expand service offering
• Setting and delivering the targets for digital services development and growth
• Working closely with business stakeholders, internal and external development experts and partners to ensure a best-in-class customer experience 
• Developing the digital services portfolio
• Leading agile service development that aims to provide an ultimate customer experience in our digital service platforms and online channels
• Building and leading a professional team, ensuring their continuous development, wellbeing and engagement
• Continuously researching and investigating the market and the competition around the world
Would this be you?
• Wide understanding and experience of digital services and service design
• Track record of generating innovation and growth
• Strong experience in continuous agile development of digital services
• Strategic understanding of the digital services and tools, the ability to form a vision of the market and customers, and the capability to translate strategy into clear, concrete targets and engage the team to move towards common goal.
• Team leadership and change management capabilities
• A suitable university degree
• Fluent Finnish and English language skills
Location is in Helsinki. You will work in the very core of Posti's digital transformation, as a key member of a professional, enthusiastic and fun Corporate Messaging Leadership team. We believe in people, passion and agile ways of working. You will have a unique opportunity to not only to apply your earlier experience to a business with high growth potential, but also to create new services and learn together with a growing team. We are one of the biggest emp loyer in Finland and we offer good opportunities to develop and grow. We offer also Eazybreak culture and sport benefits and an excellent gym and group sports at Postintaival.
For further information please contact Kaj Kulp tel. 0408238236 either on 18.12. 16-17 or on 8.1. klo 15-16. 
Interested? Please submit your application with CV and compensation expectation by 9th January 2020 at www.posti.com/careers . We are looking forward to hearing from you!