This job is no longer active. It was disabled the Feb. 20, 2020 by Keysight Technologies
Software Trainee, Propsim

4 months ago
Posted: 4 months ago

Keysight Technologies
Company: Keysight Technologies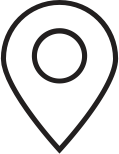 Oulu
Location: Oulu
Job Description
At Keysight, we help companies address their toughest challenges with precision and confidence. We offer the most precise electronic measurement tools in the industry, with advanced software to match. Our employees leverage their insight and passion to revolutionize electronic measurement and make a difference in the world.
We are looking for avid software trainee for the Keysight R&D product development team in Oulu. In this position you will be working with world-class radio channel emulator solutions as a member of skilful development team.
Your job responsibilities include maintenance of existing software products, including problem analysis, root cause identification, solution definition and implementation, and solution testing. Depending on your experience, you may also participate to designing and implementing new software functionalities, creating test plans and cases for them, and supporting overall system testing. You will be working in a multicultural organisation where English language skills are required for communication with people all around the world.
Job Qualifications
We hope you have  
•    Completed 2-3 years of studies 
•    Some experience on C#, C++ or Java language coding
•    Basic understanding of software and system testing
•    Practical communication skills in English, written and spoken
•    Willingness to learn new things and hunger to demonstrate your skills
Join some of the brightest minds in the measurement world. Learn more at www.jobs.keysight.com.
Keysight Technologies is an equal opportunity employer.
Job Function
*Internships