This job is no longer active. It was disabled the Jan. 31, 2020 by Kone
Sustainability and Safety Specialist

5 months ago
Posted: 5 months ago

Kone
Company: Kone

Jan. 30, 2020
Due date: Jan. 30, 2020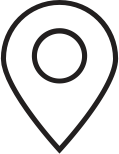 Hyvinkää
Location: Hyvinkää
Sustainability and Safety Specialist 
  
to join our Major Projects unit, located in Hyvinkää, Finland. 
 
As a Sustainability and Safety Specialist you will be responsible for developing and maintaining our Safety Management System for Major Projects (MP) and KONE Marine units. In this position you will provide System safety expertise to Infrastructure projects globally. You will be responsible for sales and delivery phase sustainability, safety and quality documentation for the customer communication. You get to become part of MP Quality and Project Management Office (PMO) function, and work in cooperation with various functions globally. You will travel to shipyards located in Europe, China and USA to support KONE Marine unit workplace safety development. 
 
Main responsibilities will be: 
Safety Management System of KONE Marine and Major Projects 

Development project specific Sustainability, Safety and Quality documentation practices to support sales and delivery phase 

System safety support for Infrastructure projects 

Update environmental processes for ISO 14001:2015 standards as well as updating intranet pages and other relevant environmental training materials and manuals 

Internal communication of sustainability, safety and quality 
To be successful you should have: 
Technical university degree specialized either in environmental management or workplace safety 

Experience or studies related to safety management system 

Experience or studies related to green building grading systems 

Fluent English 
You will love working in this position if you have:
Business oriented mindset 

Good collaboration and communication skills 

The desire to travel globally 

Motivation and drive to work and get things done in a fast phase international and multicultural environment 
If you want to hear more, please contact Kai Aholainen, +358400604251 (available to answer your questions and tell you more about the position on 22.1. 9-10 tai 12-13, 23.1. 16-17)  or kai.aholainen@kone.com, he will be more than happy to answer your questions. 
Do you think you could be the one we are looking for? Send us your application by January 30th, 2020, we would like to get to know you! 
At KONE, we are focused on creating an innovative and collaborative working culture where we value the contribution of each individual. Employee engagement is a key focus area for us and we encourage participation and the sharing of information and ideas. Sustainability is an integral part of our culture and the daily practice. We follow ethical business practices and we seek to develop a culture of working together where co-workers trust and respect each other and good performance is recognized. In being a great place to work, we are proud to offer a range of experiences and opportunities that will help you to achieve your career and personal goals and enable you to live a healthy and balanced life.
Read more on www.kone.com/careers