This job is no longer active. It was disabled the March 1, 2020 by Metso
Summer Trainee, Data Privacy

4 months ago
Posted: 4 months ago

Metso
Company: Metso

Feb. 29, 2020
Due date: Feb. 29, 2020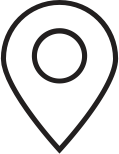 Vantaa
Location: Vantaa
It all begins with active personal involvement – curiosity. Why can't things be done differently, better or maybe simpler? Over the years, curiosity builds knowledge.
We utilize knowledge and hands-on attitude to make the big difference to our customers. Be part of a friendly and professional team in a global workplace. With us, you will be working with world-leading process industry solutions in a result-driven and respectful culture.
Job posting end date:02/29/2020
Job description
Are you curious about privacy and data protection? Metso is looking for Data Privacy Trainee to join our Privacy Office. This position is located at the Metso office in Vantaa.

Metso's Privacy Office is responsible for managing data privacy within Metso and ensuring Metso's compliance with privacy / data protection legislation globally. As Data Privacy Trainee, you will work in close cooperation with Metso's Data Privacy Manager in privacy-related development activities and daily operations of the Privacy Office. These include development and maintenance of personal data protection processes and practices as well as supporting and instructing Metso businesses and employees worldwide on important privacy compliance requirements.

Your key responsibilities include:

-    Developing and maintaining privacy records, tools, guidelines and processes
-    Managing data processing agreements
-    Assessing risks related to personal data processing and 3rd parties
-    Instructing Metso employees on privacy-related requirements and questions
-    Communicating with relevant stakeholders about privacy matters

To succeed
We expect you to have:

-    Three or more years of studies in a relevant field (e.g. law or business with a focus on personal data protection)
-    Genuine interest in personal data protection and a curious attitude
-    Great communication skills and fluent English, both written and verbal
-    Good skills with Microsoft Office tools
-    Ability to manage your work well and take things forward
-    Previous work experience with personal data protection and / or working in an international environment is a plus. 

We offer

We offer you an interesting role in a dynamic, global business environment. You will have a chance to develop and take forward our processes and practices across the organization. You will get to work close to business and with many stakeholders globally. Naturally, you will have all the support, opportunities and benefits of a big company.
 
Additional Information
Please submit your application via the Apply-button as soon as possible, at the latest 29.2.2020. For further information about the position, please contact Ossi Luoma, Data Privacy Manager, tel: +358 40 759 9149, calls during: Thursdays at 14–15.

We encourage our employees to a healthier lifestyle by being a Smoke-free Workplace.
Metso is a proud member of Responsible Summer Job campaign, read more http://kesaduuni.org/responsible-summer-job/
 
Metso is a world-leading industrial company offering equipment and services for the sustainable processing and flow of natural resources in the mining, aggregates, recycling and process industries. With our unique knowledge and innovative solutions, we help our customers improve their operational efficiency, reduce risks and increase profitability. Metso is listed on the Nasdaq Helsinki in Finland and had sales of about EUR 3.2 billion in 2018. Metso employs over 14,000 people in more than 50 countries.