Project researcher (Geospatial Data Expert/Scientist) fixed term position

5 days ago
Posted: 5 days ago

University of Turku
Company: University of Turku

Jan. 23, 2020
Due date: Jan. 23, 2020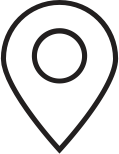 Turku
Location: Turku
The University of Turku is a world-class multidisciplinary research university which offers interesting challenges and a unique vantage point to national and international research and education.
The Tanzania Research Team in the Department of Geography and Geology invites applications for the position of
Project Researcher for the period of 3.2.2020-31.1.2021
The position of a project researcher is situated in the Wold Bank -funded Resilience Academy -project located in the Section of Geography and led jointly with four Tanzanian universities by Associate Professor Niina Käyhkö.
The main task of the Project Researcher is to be the responsible Geospatial Data Expert/ Data Scientist in charge of establishing and securing high-quality digital geospatial data curation protocol for the Resilience Academy. This protocol enables fluent collection, documentation, pre-processing, sharing, access and use of data sets stored in Climate Risk Database (http://geonode.resilienceacademy.ac.tz/). CRD is an open-source SDI system of the Resilience Academy based on Geonode. 
The work tasks of the geospatial data expert include:
-          creating a clear, feasible and standardized data management and hosting protocol for data providers and users of CRD:
-          documenting these practices into openly accessible online materials and instructions;
-          training data providers, managers and users in Tanzania, Finland and possibly other countries
-          creating motivating data use examples through data visualization and;
-          managing, monitoring, steering and reporting geospatial data related issues to the project team, the World Bank, data providers and users, and the public at large.
The applicant should hold a Master's or equivalent higher education degree from a relevant field (e.g. geography, geoinformatics, data science) and have ability to conduct tasks of a geospatial data scientist independently, as a part of a research group. Thus, the applicant should hold sufficient practical experience on digital geospatial data quality, management and practices based on open-source technologies. The applicant is expected to work fluently in an international research team and in cooperation with many data providers and users.
Project's working language is English, so the position necessitates excellent spoken and written English language skills. Previous experience in geospatial data related training and skills development tasks is an advantage. The best applicants will be interviewed.
Resilience Academy offers applicants an international and challenging professional working environment and a possibility to obtain highly valuable research, education and project management competences in geospatial data sciences. Resilience Academy is an initiative to improve urban resilience and risk management skills in rapidly growing cities with the support of digital open-access data.
The salary will be determined in accordance with the Finnish university salary system for teaching and research personnel, and consists of two components: a task-specific base reflecting how demanding the position is, and a performance component reflecting an evaluation of the position-holder's personal achievement. For a project researcher, the base salary will be at levels 2-4 on the task-specific chart, 2033-2535 euros per month. The personal performance component, added on top of the task-specific base salary is 6-50 %.
The position has a three-month trial period.
Applications must be submitted by 23th of January, 2020 (23:59), using the electronic application form of the University of Turku on the following address: https://www.utu.fi/en/university/come-work-with-us/open-vacancies
The link to the application system is at the beginning of this announcement (Apply for the job). Applications should be accompanied by a motivational letter, a curriculum vitae (with possible publication list and evidence of previous research and teaching duties), and other documentation which may be relevant to the selection.
For further information, please contact Associate Niina Käyhkö (niina.kayhko@utu.fi) and Resilience Academy Project Manager Msilikale Msilanga (msilikale.msilanga@utu.fi).