This job is no longer active. It was disabled the Jan. 28, 2020 by ABB Oy

5 months ago
Posted: 5 months ago

ABB Oy
Company: ABB Oy

Jan. 27, 2020
Due date: Jan. 27, 2020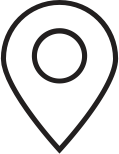 Vaasa
Location: Vaasa
Join ABB Power Grids and work in a team that is dedicated to creating a future where innovative digital technologies allow greater access to cleaner energy.
We are looking for a Finance Specialist at ABB Power Grids Oy Functions and Services business line in Vaasa or Helsinki. This position gives a great opportunity to work on global projects and get the insight to next level of Global Business Service management. ABB Power Grids is aiming to harmonize and automate processes across countries and we are strongly committed to this target. We offer a challenging but at the same time coached place to develop yourself.
Your responsibilities
Support overall financial statement preparation by executing accurate and timely completion of accounting activities in compliance with internal guidelines and procedures and external regulatory requirements. Perform general accounting activities, applying techniques and standards to solve unusual issues. Execute accounting analyses and reports as assigned. Ensure the production of reports, statement of accounts, reconciliations, statements of sourcing, and application of funds. Conduct investigations and reconciliations of accounts as necessary. Apply accounting techniques and standard practices to the classification and recording of financial transactions. Participate in internal control testing and prepares relevant documentation. Support management with financial aspects of project funding and risk assessment. Provide professional know-how to Global Business Service Front Office to support end to end process and project excellence. Focus on harmonizing, standardizing, maintaining and optimizing process within Global Business Service. You are committed to customer satisfaction to ensure that business partners are provided the service levels as agreed and add value to customers. Actively seek opportunities to improve process and give your contribution to the GBS team spirit.
Your background
We require a Master's or Bachelor's degree in accounting, finance or related field or equivalent work experience. Accounting, fixed assets, and/or reporting skills as well as good IT system knowledge. Data analyzing, salary reporting and project management skills are considered as a benefit. Preferably more than 2 years of experience in general accounting and reporting area. You are systematic, precise, flexible and initiative person and a team player who can drive changes. You are also committed to your work and customer satisfaction. Excellent written and verbal communication skills both in Finnish and English. Very good skills in SAP, MS Office (especially in Excel) and good skills in Outlook applications, other skills are seen as an advantage. Hyperion Financial Management skills are considered as a benefit.
More about us
It is an exciting time to join ABB Power Grids. ABB and Hitachi have signed an agreement to create a joint venture (JV). By combining ABB Power Grids' with Hitachi's complementary strengths, we plan to form a new and stronger global leader in the power sector. ABB Power Grids and Hitachi will have more than 230 years of combined heritage and experience. Together, we will be well-positioned to shape the future of energy, with pioneering technologies, as the partner of choice for enabling a stronger, smarter and greener grid. The transaction is expected to be completed by the first half of 2020, subject to regulatory approvals. Join us on this exciting journey.We are interested in employing people who take pride in their craft, can work successfully in a team with different experience and skills, are interested in learning, and insist on high standards of professionalism and performance. We are seeking individual committed to delivering and improving quality. We offer you a challenging position in a global company. Interested in joining the crew? Apply for the position by January 27, 2020. The position will be filled as soon as we find the suitable candidate.If you have questions, please contact Jukka Auranen +358 50 334 1253.