This job is no longer active. It was disabled the Jan. 28, 2020 by Caverion
Head of Operations, Group Information Technology

5 months ago
Posted: 5 months ago

Caverion
Company: Caverion

Jan. 27, 2020
Due date: Jan. 27, 2020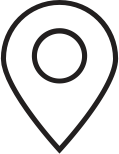 Vantaa
Location: Vantaa
Caverion Group is looking for Head of Operations to join Group Information Technology (IT) management team. The position is based in Vantaa, Finland.
The overall purpose of the role is general management and line management of Group IT Operations function, reporting to the Chief Information Officer (CIO).

Main Accountabilities
Leads the Operations function with high quality structure.
Develops and manages assigned IT services throughout lifecycle so that they meet Caverion's current and future business needs.
Optimizes operations costs.
Liaises with business leaders to develop and maintain services that are appropriate for Caverion's business needs, integrated with other systems, and consistent with the overall IT strategy and IT portfolio.
Manages a team of IT managers and IT specialists. Prioritizes and assigns tasks to ensure that the team's resources are used effectively and that work schedules and targets are met.
Is responsible for agreed availability of own area of services, IT security and risk management as well as incident and problem management.
Coordinates hardware, software, and equipment purchases to enhance the capabilities of IT operations.
Negotiates contracts, selects and manages ongoing relationships with vendors to ensure Caverion receives agreed service levels.
Leads and develops employees to ensure that the Caverion's IT strategy is implemented effectively and within established guidelines, goals and budgets.
Leads development and implementation of Group IT policies, procedures, processes, systems and techniques.
Required Education and Experience
Master's degree or equivalent
Minimum 7-10 years of relevant experience
Competences
Excellent people management skills.
Relevant training, certificates and education.
Excellent IT knowledge, skills and competencies.
Excellent knowledge of IT strategy, processes and practices.
Business and financial acumen and understanding of technology development.
Good knowledge of organization and offering.
Good leadership, project management, communication, negotiation, problem solving and influencing skills.
Good English language skills.
Structured approach to IT Operations, with an ability to see bigger picture whilst understanding the details.
We offer you a versatile management role with high responsibility; a great opportunity for an experienced IT Operations expert to make an impact.

Get interested in this position?

For more information about the position, please contact Heikki Linnanen via email at Heikki.linnanen@caverion.com or alternatively by telephone at +358 40 538 8467 on 17 January, 2020 at 14-15 or on 23 January, 2020 at 12-13. #LI-TN1
Please send your cover letter with salary request and CV by 27 January 2020, by clicking the Apply link.​