Key Client Manager - Finnish Market

a week ago
Posted: a week ago

Management Events
Company: Management Events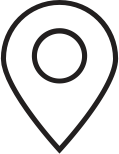 Helsinki
Location: Helsinki
What we do:
Management Events provides international business matchmaking at our exclusive business conferences. Here we connect top decision makers with solution providers and provide the latest insights on current trends in the industry. Our events are based on invitation only for the top decision makers of the largest companies in Europe.
What you will tell at birthday parties what you do:
"As a Key Client Manager I build a network with high-level decision makers such as CIO's or CEO's. By knowing their investment plans and internal projects, I can consult them to attend our exclusive events and match them with interesting discussion partners. At the events, the C-level executives talk to several companies that can help them with their projects. At the same time these C-level executives gain industry insights through keynote speakers and peer to peer networking. Of course, I will also attend the events and support the organization and help out if there are any questions on site."
Who are you?

- You are sales minded.
You know A-B-C is not just something you learn in kindergarten. You are always closing, of course with the long term relationship in mind. You see the business side of things and understand the value of a win/win. And you do not mind that you make some money while doing so.
- You are a consultant.
"How are you really doing?" Trying to find out a C-level executive's business problem is what you do. By building strong professional relationships with them, you know exactly which of our invitation-only events fit with their business needs and projects.
- You are a born networker.
You know a guy, who knows a guy, who knows a guy. As a Key Client Manager you are in contact on a daily basis with the leaders of the top 500 companies in Finland. And you're loving it!
- You are a matchmaker.
Cupid is your middle name. You match decision makers with companies that have an interesting product or service by setting up pre-booked face-to-face meetings at the event.
We are looking for:
A genuine "can-do" attitude with superb consulting skills
An ability and motivation to communicate with decision makers (CEO's, CFO's etc.) mainly over phone and email.
Driven by results and eager to grow in your sales activities.
Fluent Finnish and English language skills.
Living in Helsinki or planning to move there.
What's in it for you?
Get to work with a unique business concept and influence your own earning level!
Learn about 'behind the scene' projects of the top 500 companies.
Build your own personal network with (inter)national decision makers!
Be part of the culture, where we enjoy spending time together and work together towards our targets!
We offer a thorough training in our international ME Academy and continuous training and self-development opportunities during your employment.
Join the international growth organization with plenty of opportunities! ME has been awarded several times as one of the Best Places To Work in Europe (by Great Place to Work Institute).
See the video: What's it like to work at ME?
Do you have the passion and persistence to reach your goals? Challenge yourself!
Send us your application, CV and salary request in English.
For questions, you can contact Ties Rohof on ties.rohof@managementevents.com or +31208087420