more than one year ago
Posted: more than one year ago

Softability
Company: Softability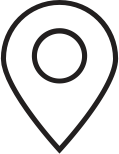 Vantaa
Location: Vantaa
You work as a developer in our various customer projects including both web and desktop applications. You design and implement large-scale solutions for our customers together with our project team. Our customers are operating in healthcare and industry domains and the solutions we're developing to them really make a difference.
WHAT WE WISH FROM YOU
You are an ambitious developer with some years of experience in software development with .NET and/or web -technologies.
You have a burning desire to improve your skills and work with newest technologies.
You are a team player and capable of working also independently.
You communicate fluently in both Finnish and English language and prosper at the customer interface.
You are familiar with some of these technologies:
– C#
– WPF/UWP
– HTML, CSS, JavaScript
– Modern JavaScript-development (e.g. VueJS)
– Relational or document databases
– Azure or other cloud technologies
– Version control (e.g. Git, Mercurial, TFS)
– Unit testing (e.g. NUnit, xUnit)
WHAT WE OFFER TO YOU
We offer You a chance to work in highly versatile projects in which your skills can greatly develop. You will not be stuck in a single role; instead your experience will grow through many different tasks. Read more about us and our employees at http://www.softability.fi/en/career/.
If you found yourself interested then please send your application, a link to your LinkedIn profile and any other relevant information to rekrytointi@softability.fi. Looking forward hearing from you!
For further information please contact CEO Janne Repo janne.repo(a)softability.fi or +358 40 550 8280.