This job is no longer active. It was disabled the March 21, 2023 by Wärtsilä
Suomen Mentorit - Legal Trainee

6 days ago
Posted: 6 days ago

Wärtsilä
Company: Wärtsilä

March 20, 2023
Due date: March 20, 2023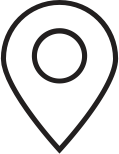 Vaasa
Location: Vaasa
Wärtsilä is an innovative technology company known for being a forerunner in the Marine and Energy markets. Every day, we – Wärtsilians - put our hearts and minds into turning Wärtsilä's purpose of enabling sustainable societies through innovation in technology and services, into reality. We employ around 17 000 experts in over 60 countries around the globe, all of whom take pride in diversity, continuous improvement, and innovation in sustainability.
 
Would you like to work in a company which values you, supports your growth and focuses on innovation & sustainability? Welcome to Wärtsilä!
 
Marine Legal & Compliance team is now looking to hire a recent graduate (has graduated as Master of Laws within the last 18 months) or a law student close to finalising their studies to join our global team as a legal trainee.
Marine Legal & Compliance team is a business partner for Wärtsilä Marine sales, project delivery and sourcing colleagues. We enhance risk/reward balance thinking, business ethics and sustainable business. Our way of working is collaborative, commercially minded and solution oriented. 

This position is located in Finland (Vaasa, Turku or Helsinki). The position is temporary trainee position for 6 months. 
 
Responsibilities
•    Focus is on commercial transactions and contract law. 
•    The trainee will have daily interactions with numerous colleagues from different parts of the Wärtsilä organisation on the phone, over virtual meetings, in person or via email. 
•    Drafting and reviewing commercial contracts
•    Reviewing claim cases and drafting documentation relating to claims handling
•    Developing legal templates and other documentation
•    Legal tasks relating to e.g. ESG, sourcing, export control
•    Participate in the regular work of Legal & Compliance team, including team meetings and internal trainings
 
Requirements 
•    Master of Laws degree (or close to graduation as Master of Laws)
•    Fluent written and spoken English
•    Team working skills, commercial awareness, enthusiasm and determination.
•    Trainee will receive instructions on a wide range of topics and therefore the ability to listen effectively is crucial
•    Ability to interpret and summarize large volumes of complex information.
•    Good eye for detail is important

Seen as a benefit
•    Additional language skills
•    Work experience or experience in voluntary work
•    Future oriented mindset and interest in business

We offer
•    Hands on experience in working as a member of a global in-house team in an international technology business
•    Experience in contract drafting, claims handling and development of legal templates
•    Opportunity to solve business challenges with legal skills
•    Learning from peers as member of the global legal team in the Wärtsilä Marine Legal trainee program
•    Flexible ways of working with remote work opportunities
 
All Suomen Mentori positions will offer a competitive entry level salary of 3 000€/month. 
Please apply by 20th March, 2023.
 
Note! The position can be filled as soon as a suitable candidate is found, which means we may be processing applicants during the application period as well. 

Contact person for more information:
Johanna Kauppinen, Managing Counsel
Mobile phone: +358 40 551 7788
E-mail: johanna.kauppinen@wartsila.com
Ralf Lindbäck, Managing Counsel 
Mobile phone: +358 40 830 7706
E-mail: ralf.lindback@wartsila.com

This position is part of campaign Tehdään Töitä by Suomen Mentorit (https://suomenmentorit.fi/tehdaan-toita) and to qualify you must currently have residence and the right to work in Finland. You also need to be either a recent or soon to be graduate.  
Last application date: 20/03/2023 
At Wärtsilä we value, respect and embrace all our differences, and are committed to diversity, inclusion and equal employment opportunities; everyone can be their true self and succeed based on their job-relevant merits and abilities. 
This is Wärtsilä 
Wärtsilä is a global leader in innovative technologies and lifecycle solutions for the marine and energy markets. Our team of 17,000 professionals, in more than 200 locations in 68 countries, shape the decarbonisation transformation of our industries across the globe. Read more on www.wartsila.com.