Postdoctoral Researcher In Quantum Nanomechanics

5 days ago
Posted: 5 days ago

Aalto University
Company: Aalto University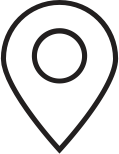 Espoo
Location: Espoo
Aalto University is a community of bold thinkers where science and art meet technology and business. We are committed to identifying and solving grand societal challenges and building an innovative future. Aalto University has six schools with nearly 11 000 students and nearly 400 professors. Our main campus is located in Espoo, in the capital city region of Finland.
The Quantum Nanomechanics group http://physics.aalto.fi/en/groups/nems/ at the Department of Applied Physics, Aalto University http://www.aalto.fi/en/, is looking for an outstanding
POSTDOCTORAL RESEARCHER
to experimentally work on electromechanical quantum systems. The work is funded by the European Commission under the FET Proactive project Hybrid Optomechanical Technologies (HOT), by the ERC under the project CAVITYQPD, and by the Academy of Finland.
The position is filled and the work can start as soon as suitable candidate is found, but no later than in autumn 2020.
Research team Quantum Nanomechanics
Our ambitious team is focused on fundamental research on the quantum-mechanical properties of micromechanical systems. We use microwave optomechanics based on superconducting microwave cavities and micromechanical resonators made with aluminum or silicon nitride membranes. In our recent work, we demonstrated quantum entanglement between two aluminum resonators [Nature 556, 478 (2018)]. With superconducting qubits, we explore the resonant conversion of quantum information and mechanical motion. Besides electromechanics, we are investigating hybrid devices that aim on controlling ferromagnetic magnons using acoustic waves. In our new efforts, we are interested in the role of gravitation in quantum micromechanics.
Our more applied research, as a part of the HOT consortium, will lay the foundation for a new generation of devices that use various types of optomechanical effects for efficient signal processing. We have realized quantum-limited microwave amplifiers and nonreciprocal components to be used in superconducting quantum technology.
Main tasks and requirements
The postdoctoral researcher will be responsible for the development and measurement of microwave optomechanical quantum chips, where the core element is a silicon nitride membrane that at very low temperatures becomes nearly isolated from energy losses to the environment. You will accommodate these devices into a quantum-limited detection system comprising of parametric amplifiers and real-time feedback, in order to create non-classical states in novel ways. One goal in the work is to create a setup that is suitable for observing gravitational forces between cold, massive mechanical oscillators, eventually with the oscillators in non-classical motional states.
For this challenging research, we are looking for outstanding candidates who are motivated in experimental, low-temperature quantum physics. We require the candidates to have a proven track record in experimental research with similar or related topics, clean room microfabrication, and strong interest in micromechanical systems.
Applying
To apply for the position, please submit your application as a single pdf file containing (all documents in English)
Letter of motivation
CV including summary of your skills
Transcripts of records
Contact details of possible referees
Name your application according to Lastname_Firstname_Application.pdf. Email a copy to [email protected]
Apply by the 31st of May through the link "Apply now!" below.
Salary and contract terms
The expected starting salary is around 3600 €/month (before taxes), and it will increase with responsibilities and performance over time. The position will be initially filled for 1 year, with a possible extension for up to 2 years.
Otaniemi physics community
Our lab is located on Aalto University's Otaniemi campus in the premises of the OtaNano national research infrastructure for micro- and nanotechnologies. OtaNano provides access to all the advanced nanofabrication, nanomicroscopy and measurement facilities and techniques. VTT Technical Research Centre of Finland on campus leverages the bridge between research and innovation. Several startups companies working with electronics, cryogenics, and quantum technology have recently emerged in the community.
Our team belongs to the national Centre of Excellence – Quantum Technology Finland that is harnessing quantum phenomena for solid-state-based quantum devices and applications. We also belong to the Aalto Centre for Quantum Engineering CQE, and operate in the European Microkelvin Platform collaboration.
Finland
Finland is the happiest place in the world according to a 2019 World Happiness Report. Finland is constantly ranked among the most stable, equal, and safest countries in the world. According to the Metropolis magazine in 2016, Helsinki is the third best city in the world to live in. Helsinki, or the metropolitan region at large, is a city of just the right size. It is large enough such that you will find all you need (besides mountains), but small enough to maintain the connection to nature. For more information, see https://www.aalto.fi/en/careers-at-aalto/for-international-staff
 For inquiries, please contact Prof. Mika Sillanpää ([email protected]).