This job is no longer active. It was disabled the Nov. 2, 2020 by Sandvik

a month ago
Posted: a month ago

Sandvik
Company: Sandvik

Nov. 1, 2020
Due date: Nov. 1, 2020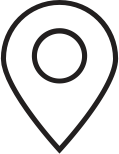 Turku
Location: Turku
CUSTOMER FOCUSED & PROACTIVE?
WE WANT TO HEAR MORE ABOUT YOU
Product Service Engineer
Sandvik Mining and Rock Technology (SMRT) is a leading supplier of equipment and tools, service and support for the mining industry. We also provide solutions and knowledge in a wide range of applications such as quarrying, recycling, demolition, tunneling, civil engineering and dimensional stone. Division Load & Haul's Turku plant within SMRT is a global technology and manufacturing center for loading & hauling equipment for underground use. We are now looking for a dynamic and business-oriented Product Service Engineer.
Your role
You will join the Loading & Hauling Technical Product Support team, which is vital part of our product and customer services functions. You will provide technical and application knowledge for market area organization at all levels from the office. Your tasks include also customer on-site training and product on-site commissioning, operator and maintenance training and advanced technical system support for market areas. Internally you will liaise as a technical contact person for Product Line and R&D. You arrange and carry out technical training courses in Turku factory in co-operation with Loading & Hauling Technical Training Manager.
Your background and what we find important
You have a degree (e.g. Bachelor of Master of Science) from a relevant technical field, e.g. electrics, electronics, automation, hydraulic or mechanical engineering. You have a good technical knowledge of Loading & Hauling products and related hydraulic, electric and powertrain components. You have an outgoing personality with good communication and computer skills and feel comfortably the front of the classroom. You are willing to travel, when necessary, and your spoken and written English is fluent. Finding satisfaction working with different cultures will help you in this position. Your goal is to become a real expert and a true customer service provider in the growing business of Sandvik Loading & Hauling product.
What is in it for you?
Interesting and challenging tasks among the market leading products and the latest technology

Support of the highly skilled and experienced group of professionals

Opportunities for your professional development in various Sandvik training and development programs.

A sustainability-focused, diverse and inclusive company culture where our values are Innovation, Fair Play, Customer Focus and Passion to Win. At Sandvik, we believe that diversity of experience, perspective and background will lead to a better environment for our employees, our business and, thereby, our customers.