This job is no longer active. It was disabled the April 13, 2020 by Nipromec Group
Piping Fabrication Supervisor

5 months ago
Posted: 5 months ago

Nipromec Group
Company: Nipromec Group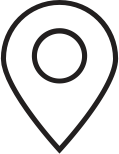 Porvoo
Location: Porvoo
Nipromec Oy Ltd is an international consulting and engineering company founded in 2003. We offer design and consulting services for multiple industries with emphasis on energy and construction. Nipromec offices in Finland are located in Rauma, Turku, Tampere and Helsinki. Group has offices also in Erlangen, Germany and Bristol and London in United Kingdom. 
We are looking for a PIPING FABRICATION SUPERVISOR to work in Kilpilahti power plant construction project in Porvoo, Kilpilahti Finland. The work starts asap and the estimated duration is until 11/2020.
Your task is to supervise that the pipe fabrication in the on-site workshop are carried out in accordance with the instructions, safely and on schedule, taking into account the quality and cost targets.
Requirements:
- previous experience in foreman/supervisor/manager duties in workshop environment 
- experience in pipe fabrication and/or installations 
- applicable technician or engineering degree 
- good communication and reporting skills
- good English
For more information please see www.nipromec.com.
For more information please contact Nipromec Group´s Recruitment Manager Juha Sormunen, +358 50 464 6558
The position will be filled as soon as suitable candidate is found, so apply this position immediately. Please note that by applying you agree that your data is handled according to our recruitment register procedure.
Privately owned Finnish Nipromec Group consists of Nipromec Oy Ltd, Nipromec UK Ltd, N-Pro Resources Oy Ltd, Nipromec EP and Nipromec Site Services. Nipromec Group is audited and certified by Bureau Veritas and holds the ISO 9001/14001 and OHSAS 18001 certificates. 2018 Nipromec Group turnover was 15 million Euros. For more information please go to www.nipromec.com