This job is no longer active. It was disabled the April 10, 2020 by Elisa
Technical Writer, Elisa Automate (Helsinki)

5 months ago
Posted: 5 months ago

Elisa
Company: Elisa

April 12, 2020
Due date: April 12, 2020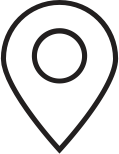 Helsinki
Location: Helsinki
Elisa Automate is a startup within Elisa's international business domain and the start to a great success story. We managed to automate our own network so well that we now are offering our automation solution to operators worldwide, to help them with automation in planning, operations and optimization of radio networks. Automating fairly complex things, to be frank. Virtual NOC is our solution for automating Network Operation Center.
In the long run, documentation will be an integral part of our culture and product development. That is why we are now looking for a Technical Writer to join our growing team. Your nearest colleagues will be R&D, Pre-sales, Support and Product Owners.
What you will be doing (in collaboration with your colleagues):
Responsible for Elisa Automate's documentation
Manuals
System descriptions
Operations & maintenance documents
Interface documentation (API)
Installation instructions
Documentation of customer specific customisations
Documentation for software releases (release notes, supplements, patches, feature list, defect reports, algorithms, etc.)
Security documentation
Keeping the above mentioned documents up to date
What we are looking for:
Work language is English. Knowledge about other languages and cultures is a plus
Team player who can argument her/his opinion even when someone else is disagreeing
Ability to write clearly and consistently, able to understand large concepts quickly
Able to produce documentation to both managers and technical experts in different cultures (global business!)
Not only writing things up but also finding out about topics when the full end-to-end content is not readily available
Prior knowledge about Confluence, JIRA and GitHub and Agile methodologies is a plus
Genuine interest to global growth business
We are not your ordinary telco corporation. Working in our team is, according to the team members, very much like working in a startup - except you don't have to worry about the financial aspects.
Most of our team is based in Helsinki, but we truly believe in working from wherever you get the best results. Elisa is by proof one of the best places to work in Finland, and we can't wait for you to join us!Check out more reasons to join us.
Sounds like your cup of tea? Shoot us an application as soon as possible.