Product Support Specialist – Oncology Software & IT Solutions (CloudOps /DevOps)

more than one year ago
Posted: more than one year ago

Varian Medical Systems
Company: Varian Medical Systems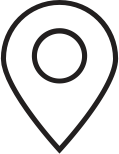 Helsinki
Location: Helsinki
We're driving toward the ultimate victory: a world without the fear of cancer.
We are looking for an experienced DevOps or CloudOps specialist for 2nd Level Product Support of our Saas and Cloud Products. The Global Service Delivery & Support team is supporting Varian's Oncology Software & IT Solutions. For this additional position we need a DevOps / CloudOps Specialist to focus on our new products with in-depth knowledge in Cloud systems implemented in Microsoft Azure Platform, Kubernetes, Saas, Virtualization, Hyperconverge. Experience with DevOps and Agile processes is important. This position will be co-located with our engineering to better prepare for challenges related to new technologies and new releases.
Specific Responsibilities
Subject Matter Expertise on assigned product line(s) and general IT concepts and technologies (Varian Cloud, Cloud native and associated products).  
Escalated technical support for Cloud products and associated onsite products to internal and external customers that include Clinical & Technical Helpdesk Representatives, Field Service Engineers, Installation Engineers, Customer IT personnel, and Clinicians.  Diagnosis, troubleshooting, and repair of complex software and hardware systems that are used in a diverse array of Oncology healthcare environments, where standard procedures have failed to isolate and fix the problem.  
Other Duties:
Participation in activities supporting incident management and issue escalation in support of field and customer stakeholders; this may include defusing volatile situations in an effort to restore customer confidence and satisfaction.  A high degree of professionalism and good communications skills are required in this role.
Collection of technical data and information relevant to the service / installation process in order to identify and document improvements in the serviceability of software & hardware products.  
Acting as technical liaison for installation & field service teams, with engineering and manufacturing; reports design, reliability, & maintenance problems in software products to engineering teams for purposes of regulatory compliance and mitigation in future versions, in support of continuous improvement process. 
Communicate at a high technical level with internal Varian and external customer stakeholders on conference calls as well as in person at customer sites and Varian offices.  
Documentation of all support activities in Varian's Customer Relationship Management (CRM) System. 
Desired Qualifications
Graduate of Technical Institute or University in Information Technology or related fields or equivalent education.

Bachelor or Master in Computer Science / Information Technology / Management Information Systems is preferred. 
Minimum 6 years in the field of Information Technology.
Preferred/favorable industry certifications and experience include but are not limited to vendors such as: Microsoft, VMWare, Citrix, Dell-EMC, Palo Alto Networks, and Cisco.
Skills / Knowledge:
In-depth understanding of software as a service (SaaS) / Infrastructure as a Service (IaaS) implemented in a Cloud Computing Platform.
In-depth experience with the Microsoft database platform MSSQL server, hands-on experience with TSQL, SQL queries and stored procedures. 
In-depth experience with Windows Client-Server Architecture.
In-depth knowledge of TCP/IP Networking and underlying technologies. 
In-depth understanding of hardware/application virtualization technology.
Advanced knowledge of Microsoft technologies, including but not limited to: Windows Operating Systems (Emphasis on Windows 7 /10, Windows Server 2012/2016), Active Directory, MSSQL Server, Azure.  
Strong skills in System performance troubleshooting.
Experience in customer support / incident management / troubleshooting in a Healthcare IT context. 
Familiarity with Agile Software development practices. 
Familiarity with ITIL Framework concepts.
Fluency in English, written and verbal and an additional European language is an asset.
Proficient in utilizing business tools such as: E-mail, Microsoft Word, Excel, and PowerPoint.
Embody a "Whatever it takes" attitude toward Customer Satisfaction and Delight.
Estimated up to 25% Travel.
 
We're unleashing the power of technology and human ingenuity to achieve new victories in the fight against cancer.  Join us and have a global impact.