more than one year ago
Posted: more than one year ago

Futurice
Company: Futurice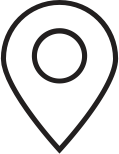 Helsinki
Location: Helsinki
As a Senior Data Engineer you design, build, automate and operate data platforms and data pipelines. The work you do is crucially important to other team members such as data scientists, software developers, designers and of course eventually also clients and their end-users. You have the courage to deep-dive into a client's data even if the domain is foreign to you, and you recognize the importance of knowing how to interact with different types of data and people. As a consultant, you'll help and guide clients towards top notch solutions. You'll coach others and definitely learn new technologies yourself. You thrive in an international, low hierarchy work environment.
Does this sound like you?
Your skill set enables you to work independently with data ingestion, transformation, data modeling and data governance as the main part of the job is working with data.
You have extensive experience on at least one of the big three cloud platforms: Azure, AWS or Google Cloud Platform. This is important because most of our projects are built in the cloud.
You understand when to use a relational SQL database, when to prefer a NoSQL document database and when to store data in a blob storage.
You take a great pride in building high quality solutions and would rather automate infrastructure, deployment and monitoring than solve incidents manually.
You are fluent in one or more programming languages typically used in data engineering projects, for example Python or Java.
You are a fluent communicator in English and perhaps also in Finnish.
Would you like to join the team?
Please send your application with evidence of your skills and motivation by 26.4.2020. We'd love to hear about what makes you tick and your past projects and experiences. We are people first organization and besides tech competence, we definitely value people who are fun to work with! If you want to know more, we'll be happy to answer any questions you might have got.
We would love to hear from you!