This job is no longer active. It was disabled the Nov. 1, 2022 by Remedy Entertainment Plc

a month ago
Posted: a month ago

Remedy Entertainment Plc
Company: Remedy Entertainment Plc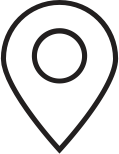 Espoo
Location: Espoo
Remedy Entertainment, the creator of Control®, Quantum Break®, Max Payne®, Alan Wake® and Death Rally® and one of the leading independent game studios in the world is looking for a Senior QA Tester for a key role in our QA team to help creating exceptional gaming experiences for the next generation of Remedy games.
As a
Senior QA Tester
in our QA team, you will work side-by-side with a multi-discipline team of game developers, programmers and designers, and help us test and design exceptional games. While working as a Senior QA Tester, you will be in a key role testing our games, reporting your findings and making sure that we deliver top notch quality. Your main responsibilities will be creating test plans based on project specifications, designing and implementing tests, coordinating testing tasks for our team, troubleshooting technical issues and communicating test plans and results with our project teams.
Your responsibilities
Test planning according to project specifications
Designing and implementing tests
Identifying and reporting bugs in a level of detail that fellow testers and developers can effortlessly understand and reproduce the issue
Maintaining testing documentation
Troubleshooting technical issues
Collaborating with internal and external development teams
Communicating test plans and results with our project teams
Coaching more junior members of the team
What we expect from you
4+ years of experience in a QA tester role
At least one shipped title under your belt
Experience of working with various PC and console platforms
Excellent knowledge of testing/planning tools (Jira, Confluence)
Understanding scripting languages and level editors 
Good knowledge of software development methodology and stages (milestones/sprints, Alpha, Beta)
Knowledge in PC hardware
Excellent verbal and written communication skills in English
Proactive attitude, curiosity and ability to think outside the box
Capability to be flexible and team-oriented with the aptitude to balance multiple tasks
Passion for playing and developing exceptional games
An ideal candidate will also have
Experience shipping AAA game titles
Understanding of the certification process for consoles
Experience in localization testing
Prior experience of working with proprietary game engines
Programming skills in languages such as C++ and C#
Experience of working with service-based multiplayer games
Experience in leadership or product ownership
What is in it for you?
Yes, you get to move to Finland where the quality of life is exceptional and cost of living is affordable
Moving to a new country can be intimidating, but our relocation service is there every step of the way to take care of you. You can concentrate on work, while we'll take care of everything else
You will be offered competitive compensation with a bonus system
We work hard, but at Remedy we believe in a great work life balance. Happy people work better. In Finland you get up to 5 weeks of paid vacation every year. This is on top of public holidays and other special occasions
Above all, you get to work on awesome, unique video games that the global audience is interested in at a studio where your input is valued. We try our hardest to keep our team sizes and the work load sensible, so your contributions feel valuable
To apply, please fill in the application form with your CV and other information relevant to the position. The position will be filled as soon as a suitable applicant is found.