more than one year ago
Posted: more than one year ago

Varian Medical Systems
Company: Varian Medical Systems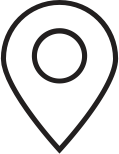 Helsinki
Location: Helsinki
We're driving toward the ultimate victory: a world without the fear of cancer.
Noona is Varian's cloud-based software solution for patient relationships and care navigation management. It's designed to connect cancer patients with their clinics online throughout the entire cancer journey. Noona is currently used by 10 000+ cancer patients and healthcare professionals from leading oncology centers in USA and Europe. Noona is a SaaS service running on AWS, built with Java / Kotlin in the back end and Angular written in Typescript in the front-end. Our data is stored in a PostgreSQL database.

We are currently looking for Engineering Lead interested in joining our mission to provide best possible cancer care for patients all around the world!
As Engineering Lead for our Patient team, you will be responsible for building the first-class user experience for our patients across the world. Your mission is to build the best possible user experience for cancer patients to interact with their care team. We are looking to touch hundreds of thousands of patients lives through Noona. You play a crucial role in leading a cross functional engineering team owning complete software development lifecycle from design and implementation to production deployment and operation. Moreover, efficient communication and collaboration with key stakeholders and other Varian teams are essential.

In order to be successful in the role you have:
At least 8 years of relevant work experience and a minimum of 3 years in a direct line manager role with responsibilities over hiring, developing, and retaining talent.
At least 2 years of experience in leading a software development team as product owner or team lead. Background in hands-on software development would be considered a plus.
At least 4 years of experience in developing UX/UI for a consumer-facing application with minimum of 100,000 active monthly users.
Strong interpersonal communication skills and fluency in English.
Bachelor's degree in computer science or an equivalent technical degree, masters will be considered a plus.
#LI-OSS1
We're unleashing the power of technology and human ingenuity to achieve new victories in the fight against cancer.  Join us and have a global impact.