This job is no longer active. It was disabled the Aug. 10, 2020 by OP Financial Group

a month ago
Posted: a month ago

OP Financial Group
Company: OP Financial Group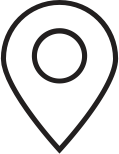 Helsinki
Location: Helsinki
Hello there fellow social distancer! Considering the events of the past weeks, one might think that the financial markets have collapsed and toilet paper replaced the currency. But I can assure you, this is not the case, financial markets are still rolling. And so do we here at OP! We have been building our society for more than 110 years, and that's what we keep doing in the future as well. In the recent past we have been putting a lot of effort for developing our digital solutions and digital customer channels. We will keep calm and continue doing that to ensure that our services are available and accessible even in these extraordinary conditions.
We also keep on recruiting, and now we are looking for A SOFTWARE DEVELOPER, Identity Access Management, (multiple positions) in Helsinki
As a Software Developer, Identity Access Management (IAM), your daily tasks will involve programming as part of identification development teams (four teams) belonging to Digital Capabilities tribe. Your team has a common goal to design, develop and implement high-quality technical solutions for Customer Identity and Access Management. Team balances their work with new development and maintenance of the existing services. All tasks are prioritized through one backlog owned by the team. Mentality is to empower the teams and give them freedom on decision making.
At OP we put emphasis on Agile. Our teams utilize Scrum or Kanban based on their own needs. Agile ceremonies are followed, but common sense is used on implementation of them. That's why we hope that you enjoy working in a team and you are an active team member. Improving our practices is a task for us all. Sprints cycles are extended with quarterly planning session to improve the cooperation within the tribe and between the tribe.
OP is currently executing a large scale DevOps transformation. Teams are improving solution architecture, automating CI/CD pipelines and taking in increasing amounts ownership of service operations. We embrace the 70:20:10 rule and reserve time for improving day-to-day working and learning. Digital Capabilities tribe is committed for the DevOps transformation based on OP's DevOps transformation framework. Check out what DevOps means to us and how your working days might look like in the future. 
What we hope from you
You are motivated by the problems and demands set by financial sectors Identity and Access Management

You have previous programming expertise (back-end, front-end or full-stack) preferably with Java, React
fluent communication skills in English, Finnish is an asset

All prior knowledge from commercial Customer Identify & Access Management products is valued 
We have openings for persons in start of their career and already seasoned IAM specialist.  
What we Offer you
Even though we have transformed from a traditional financial group more and more towards a technology house, you should not forget that we are a bank, after all. And this means that as an employee of OP, you will enjoy cheap mortgages and significant insurance benefits along with competitive salaries. And you will be offered extensive occupational health care plus health and accident insurances. We also offer you lunch plus sport and culture benefits. And as a big house we also have the benefits of a big organization for your personal professional growth and development! As a cliffhanger, we can mention our internal education program, OP Software Academy, which is created to broaden and deepen our employees' technical skills and competence.
The best we have to offer is our people. We in tribe value collaboration and cooperation. All are willing to change ideas and learn from each other. Teams are not siloed, and we usually have common targets to aim at. At times the working is hectic, but when we succeed on improving the customer experience it is rewarding.
Apply Now!
If you need additional information, please reach our Tribe Lead Kai Sandberg, kai.sandberg(a)op.fi. Please submit your application with CV and cover letter here (click Apply button below) by May 24th the latest.
The successful candidate's credit history and corporate connections will be checked. Taking a drug test and filling in a health questionnaire will also be required.
OP is the leading financial services group in Finland and pioneer in the industry's digital transformation. Owned by our customers, we are the largest financial sector employer in Finland. OP Financial Group employs over 12,000 professionals and provides banking, wealth management, insurance and healthcare services for our more than four million customers.