4 days ago
Posted: 4 days ago

Tikkurila
Company: Tikkurila

Nov. 1, 2020
Due date: Nov. 1, 2020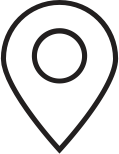 Vantaa
Location: Vantaa
We are now looking for a Researcher, RDI, to join our  Metal  Industry team  in Finland. The position is temporary (1.1.2021-28.2.2022)
Your main responsibilities will include the development of new products and improvement of existing products for metal industry customers in alignment with the company's goals. You will actively follow the development of raw materials, application techniques and markets to ensure the competitiveness of our products. You will report to GET/RDI Manager, Metal Industry.  
To succeed in this role, you have the ambition to develop our technical solutions and ability to react flexibly to the results of your actions and to the needs of our customers. You enjoy working as part of an international research team and you are also able to make decisions independently. You communicate and co-operate efficiently with Tikkurila's RDI community and other stakeholders with a goal to achieve the best customer value. 
We expect you to have:
Master's degree in Polymer Chemistry, Materials Science, Polymeric Materials or equivalent
Result and solution-oriented mindset
Good collaboration, networking, and communication skills
Fluent verbal and written English skills
Experience in paint technology and knowledge of test standards and -methods used in coating industry are considered a benefit
The position is based in Tikkurila RDI Centre in Vantaa, Finland.
We offer you a chance to work with a Nordic market leader in a challenging and international position with an opportunity for professional development, and an inspiring and motivating place to work with great colleagues.
For more information please contact Merja Koivisto, email: merja.koivisto@tikkurila.com. Please apply latest by November 1st,  2020.
Sustainable Nordicness
Tikkurila is a leading Nordic paint company with expertise that spans decades. We develop premium products and services that provide our customers quality that will stand the test of time and weather. We operate in eleven countries and our 2,700 dedicated professionals share the joy of building a vivid future through surfaces that make a difference. In 2019, our revenue totaled EUR 564 million. The company is listed on Nasdaq Helsinki. Nordic quality from start to finish since 1862.