DevOps Engineer Private Cloud

2 weeks ago
Posted: 2 weeks ago

Telia Finland Oyj
Company: Telia Finland Oyj

Aug. 3, 2020
Due date: Aug. 3, 2020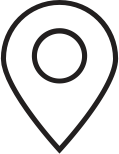 Helsinki
Location: Helsinki
Telia IT is now looking for a forward leaning DevOps Engineer to help deliver our Private IT Cloud. I am Oskar Sjöstrand, Head of Private Cloud and I'm looking for a new star, skilled in virtualization, compute and storage technologies to help build, run and develop our IT Cloud.
Your next challenge?
As a DevOps Engineer in the Cloud & Infrastructure unit you will work in a team that has end-to-end responsibility for our internal IT Cloud Capability, together with the team you build, run and develop the machinery of our domain.
You will be part of a delivery team accountable for the capacity and performance of our IT Cloud. The team provides the IT Cloud foundation by building, running and developing the virtualization platform as well as the infrastructure its running on. Together with the team your role is to make sure that our IT Cloud runs smoothly and that we meet the short- and long-term capacity and performance needs.
In this role you will be challenged to keep pace at scale, work with a variety of technologies and continuously improve our delivery to keep the users happy.
Experience working with virtualization, compute and storage technologies in a mid/large scale enterprise environment is key for this position. Scripting skills and experience delivering infrastructure as code is considered a merit.
Who are you?
With your forward leaning mindset and passion for technology you always want to learn more and are not afraid of challenging status quo. Continuously improving what and how you do things comes naturally for you and you like exploring ideas and experimenting with your colleagues.
To succeed in this role, you need to be forward thinking, open minded and have strong collaboration skills.
Must-haves:
Experience working with VMware vSphere in a mid/large enterprise environment
Experience working with compute platforms, e.g. Cisco UCS / HPE ProLiant or similar
Basic understanding of agile principles.
Nice-to-haves:
Experience working with storage technologies, e.g. NetApp / 3PAR / Software defined
Experience delivering infrastructure as code
Coding/scripting skills of a modern language
Keywords: VMware, vSphere, Storage, PowerShell, Python, Terraform, Ansible
English proficiency, written and oral as well as effective communication skills are expected for this position.
Interested?
Fancy joining my team? Apply for the job! Do you want to know more, connect with me on LinkedIn. Last day to apply is Aug 3rd, 2020. Due to vacation period, we will take a little longer time than expected to respond to your application than usual.
Welcome to Telia – Home to your next big opportunity!