This job is no longer active. It was disabled the May 29, 2023 by Elisa
Software Developer, Cloud (Helsinki)

4 days ago
Posted: 4 days ago

Elisa
Company: Elisa

May 28, 2023
Due date: May 28, 2023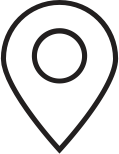 Helsinki
Location: Helsinki
Do you approach programming with a burning passion? Do you already have years of experience of demanding customer-oriented software development and are now itching with desire to get something big done? Are satisfied users a heart-felt thing for you? Have your inventiveness and industriousness been congratulated along the way and your achievements admired in projects? Are you always ready to try out something new and can easily take new technologies on board?
If you're now nodding your head, there could be a fantastic place for you in our team, where the pace is fast, but work is always done with a twinkle in the eye. We are looking for a Software Developer to join a team that gets the job done. Our team consists of about 10 professionals who develop a variety of services for Elisa's internal cloud services.
You have a self-starting, open and quick way of doing things. The users of our services are the most important things to you, and this is also evident in everything you do. You enjoy co-operating with different experts in the field as a part of our agile development team.
What we expect from you?
Skill set that covers a good portion of our current major techs: JavaScript (React, node.js), SQL, Python, microservices, Kubernetes, Docker, Continuous deployment, Cloud technologies (AWS/Azure), Information Security, Automation testing, REST services, Ansible
Great communication skills in spoken and written English
What we offer?
This role will offer you an opportunity to be part of building Elisa into a top-class software house! You will have the chance to develop your own skills in a flexible and energetic work atmosphere with nice and experienced colleagues. You will have caring leaders, opportunity to learn, modern tools and flexible work culture. Your work will be challenging and interesting!
You will be based in Pasila (Helsinki), with the freedom to work remotely when suitable. Elisa is by proof one of the best places to work in Finland, and we cannot wait for you to join us!
Interested? Apply now! For more information, please reach out to Max Malin (max.malin [at] elisa.fi).
#LI-Hybrid