Sr. Cloud Application Engineer

more than one year ago
Posted: more than one year ago

Open text
Company: Open text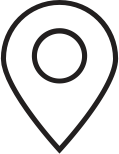 Tampere
Location: Tampere
The opportunity:
The OpenText Business Network is the world's largest B2B integration and secure information management environment.
- https://www.opentext.com/products-and-solutions/products/business-network

OpenText Business Network Engineering is strengthening its global presence in Tampere location, and we are currently looking for a senior level Application Engineer to engage hands-on in complex problem solving with local application engineering and product engineering teams.

The Cloud Application Engineer is an individual contributor in Production Services team reporting to the Team Lead. Application Engineer is highly focused in supporting applications and infrastructure for OpenText platforms and is responsible for ensuring that application solutions are consistent with the overall architecture. Application Engineer performs installations, configuration, administration, on-call duty and tuning of software products. They run necessary maintenance tasks such as upgrades and provide technical support and troubleshooting of application related issues. The Application Engineer will work closely with software development, customer support, and infrastructure teams and will provide 2nd level support when needed.
You are great at:
- Installation, configuration, administration and automation of software products.
- Providing technical support and troubleshooting of application related issues (Java, Node.js).
- Delivering tested and verified solutions while adhering to development policies and practices.
- Demonstrating the development philosophy daily and mentoring teammates.
- Managing MS‐Windows server and authentication management basics (Active Directory, DHCP, DNS).
- Focusing on how to proactively improve the platform.
What it takes:
- Experience in managing mission critical enterprise applications. Degree in technical sciences is preferable.
- Experience in managing Windows server, Linux server and relational database basics.
- Experience in authentication management basics.
- Understanding of software architecture and programming principles (Java).
- Demonstrated proficiency in implementing application solutions that are consistent with the overall architecture both documented and implied.
- Experience in the delivery of tested and verified solutions.
- On-call rotation for the mission critical applications and services.