This job is no longer active. It was disabled the Sept. 25, 2023 by Wärtsilä
On-call Trainee / Product Information

3 days ago
Posted: 3 days ago

Wärtsilä
Company: Wärtsilä

Sept. 24, 2023
Due date: Sept. 24, 2023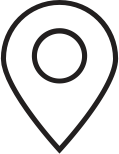 Vaasa
Location: Vaasa
Wärtsilä is leading the maritime industry's transformation towards a decarbonised and sustainable future. We at Wärtsilä Marine Power are proud to offer our customers the world's widest network of maritime expertise and the full portfolio from engines to lifecycle solutions. 

We want to change the course towards an interconnected and cleaner maritime future and are constantly on the lookout for future-oriented talent to join our team and to work towards enabling sustainable societies through innovation in technology and services - together. Are you ready to jump onboard?

We are now looking for an  oncall- trainee to join our team Marine Power, Product Information!
Trainee position (max 25h/week) is best suited for an engineering student (in Finland and Vaasa area) and work is to support us with technical information/ data production, development of tools and roll-outs.
This position is filled to grant better support for external and internal customers.
Location for this position is Vaasa, Finland.
Requirements
B.Sc. or M.Sc.  Artificial Intelligence, Machine Learning or similar studies on-going
Proactive personality with good communication and co-operation skills
Programming skills, React, Angular, Java / C++ etc
Good oral and written English
Interested about information production, development and engineering
Some knowledge about the 4-stroke engines and systems seen as a benefit
Trainee must be a full time student

Excellent skills to have:
Being goal focused and having the ability to make things happen
Good self-management, organizing skills and quality thinking
Flexibility and ability to work both in teams as well as independently
Analytic and systematic approach to work.
  
We offer you a great opportunity to learn engine technology deeper in an international and dynamic environment with team of experts.
The oncall- trainee contract will be made until May 2024.  The possibilities of prolonging the contract into summer 2024 can be discussed closer to the time.
Please apply by 24th of September 2023. The position will be filled as soon as the suitable candidate is found!
For more information:
Asko Vakkila
Senior Manager / Product Information
System Integration & Performance / R&D and Engineering
asko.vakkila@wartsila.com
Last application date: 24/09/2023 
At Wärtsilä we value, respect and embrace all our differences, and are committed to diversity, inclusion and equal employment opportunities; everyone can be their true self and succeed based on their job-relevant merits and abilities. 
This is Wärtsilä 
Wärtsilä is a global leader in innovative technologies and lifecycle solutions for the marine and energy markets. Our team of 17,000 professionals, in more than 200 locations in 68 countries, shape the decarbonisation transformation of our industries across the globe. Read more on www.wartsila.com. 
#wärtsilämarine