a week ago
Posted: a week ago

Telia Finland Oyj
Company: Telia Finland Oyj

July 10, 2022
Due date: July 10, 2022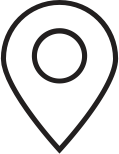 Jyväskylä
Location: Jyväskylä
My name is Toni Ylänen and I am leading the Monitoring team in Telia Inmics-Nebula. My team is responsible for producing and developing our IT infrastructure monitoring service. Currently we are looking for a System Specialist to join us. If you interested to join our growth and you want to be part of our customers success stories, this is made for you!

Is This Your Next Opportunity?
In the role of System Specialist you will be responsible for maintaining, configuring and developing our IT infrastructure monitoring service. This includes configuring the monitoring system, installing and maintaining servers, installing monitoring software, developing new monitoring components and participating in infrastructure and monitoring architecture development.
 
Your role can be adjusted to your skills and aspirations. You will also be working in close collaboration with different stakeholders, as well as communicating with our customers and participating in sales support. You can work from any of our offices and remote work is also possible.

Is This You?
To succeed in this position, we require fluent Finnish and English language. You are technically capable and have good insight into different IT systems. You will also need strong problem-solving ability, analytical, cooperation and communication skills.
 
Our Ideal Candidate Has
Strong problem-solving ability

Independent work attitude

Good collaboration and communication skills

Willingness to develop professionally

Experience with Linux server environments
We Value Experience in The Following Topics
IT infrastructure monitoring (monitoring systems, such as Nagios or Zabbix, SNMP)

Public cloud monitoring

Windows server environments

Networks

Some coding and scripting experience (PHP, Perl, Python, shell scripting)

It's more than just a job!
Regardless of the position you are looking for, we will give you the tools and support you need to grow both as a professional and as a person, with us. We can offer you your next big opportunity in a creative, motivating, and welcoming company where everyone can be themselves, with equal access to opportunities. We respect and value the diversity of people. In addition to an attractive and inclusive work environment, we also enable flexibility and offer a wide variety of employee benefits.
 
Interested?
If you fancy joining our team, don't hesitate to apply!  If you need to know more about this position, contact me at toni.ylanen@inmicsnebula.fi / (+358) 40 8484 713 or connect with me on LinkedIn. Selection is ongoing, so do not hesitate to get in touch. The last day to apply is 10.7.2022.
Welcome to Telia – Home to your next big opportunity!
We are Telia Inmics-Nebula, an ICT company within Telia's B2B family and we have solid experience in providing cloud services, advanced ICT environments, and end-user services. With almost 550 experts, we provide versatile expert services for every company that aims to make their business more profitable and provide a better employee and customer experience. We are constantly working to increase the number of our experts. We currently work in ten locations: Helsinki, Tampere, Turku, Lahti, Lappeenranta, Jyväskylä, Kuopio, Joensuu, Vaasa, and Oulu. We want to be the one ICT partner that helps you succeed.