This job is no longer active. It was disabled the Oct. 20, 2020 by Nokian Tyres
Master's Thesis worker, Nokian Tyres plc.

a week ago
Posted: a week ago

Nokian Tyres
Company: Nokian Tyres

Oct. 19, 2020
Due date: Oct. 19, 2020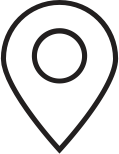 Nokia
Location: Nokia
Nokian Tyres develops and manufactures premium tires for people who value safety, sustainability and innovative products. With our new factory in Dayton, USA, we are ready to take the next step in our growth. Welcome to join our beautiful journey!
We're looking for a Master's Thesis worker to work at our R&D department in our head office in Nokia, Finland. The theme of thesis is related to rubber aging and how the choice of certain raw materials affects to material aging behavior. We hope that you are ready to start your work as soon as possible.
We offer a good working environment and interesting aspects for material development and analysis. We can also guarantee that after the thesis you are not thinking that tyre is black, round and boring. You will be working as a part of our material development team. In return, we would like the student to have:
•    B. Sc degree in Chemistry or Material Science
•    Suitable studies in related fields such as analytical chemistry, organic chemistry, polymer chemistry and material testing
•    Good English & team working skills, also Finnish language skills are appreciated
•    Analytical, independent and hands-on working style
•    Eager to learn new things and to solve problems
For further information please contact Development Chemist Noora Kemppainen, tel. 010 401 7825. Please fill in the electronic application form by 19.10.2020.