This job is no longer active. It was disabled the Nov. 25, 2020 by Digia
Senior Back-end Developer

3 days ago
Posted: 3 days ago

Digia
Company: Digia

Dec. 31, 2020
Due date: Dec. 31, 2020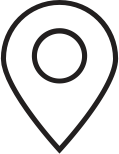 Helsinki
Location: Helsinki
Senior Back-end Developer 
Digia Agile is a team of over 50 software development professionals who share a passion for writing code, especially open source. We create easy-to use and innovative web and mobile applications in an agile way. Our toolkit consists of modern web (React, Node.js, TypeScript) and mobile (React Native, iOS, Android) and cloud services such as AWS and Azure. 
Your role in our team will be developing the best fit-for-purpose back-end solutions for our customers, translate customer requirements into tangible development tasks, code, design and implement. In short – you will lead the technical vision and architecture, but also participate in implementing the vision yourself. 
You'll also be in a leading role in improving our organization's culture and methods. You will get to influence how we work, not just what we are building. 
We'd love to meet someone with 
hands-on developer with solid experience of working in a software engineering role, preferably as a senior or lead Back-end Developer. 

in-depth knowledge of modern web technologies (e.g. Node.js, Python, Go, GraphQL). Experience of multiple stacks, techs or paradigms is a great bonus. 

experience in working with major cloud solutions / environments. 

capability to take quickly in use new technologies and methods. 

good collaboration skills – continuous learning, sharing, helping others, asking for help when needed. 

good verbal and written communication skills in English and Finnish. 
About your team 
This is a team of constant development and growth. We value curiosity, a fun-loving attitude, helping others, learning new things, finding excitement in what we do, and providing our developers a caring and safe environment to enable them to do the best work they can.  
We are quite relaxed, too. We don't collect extra working hours, because life is more than just work. We want you to enjoy it, and offer possibilities to flexible hours, remote work, interesting leisure time activities and other work benefits. In your working time you can also network in special interest group meetings of many kind. You are welcome to participate in developing the ways we work together.  
Sounds good? 
Apply for the position as soon as possible. Send us your cover letter and CV. We want to hear what kind of tasks you are interested in and what kind of knowledge you already have. For more information, feel free to contact our recruitment team rekry@digia.com.