This job is no longer active. It was disabled the Nov. 2, 2020 by M-Files
Developer Support Engineer

a month ago
Posted: a month ago

M-Files
Company: M-Files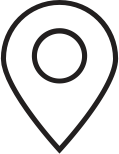 Tampere, Espoo
Location: Tampere, Espoo
We are looking for a Developer Support Engineer to strengthen our in-depth technical support at M-Files' Tampere or Espoo office.
Our international customer support organization is responsible for the world class technical support of M-Files products and services. We are a group of professionals working seamlessly together and proud of our high customer satisfaction ratings.
As a Developer Support Engineer, you will be analyzing and solving the most challenging cases related to our products together with our Support Team, Product Development, customers, and other stakeholders.
Your daily tasks may include:
reading C/C++/C#/VBS code
investigating memory dumps
writing quality error reports and deliver to Product Development team
investigating network issues via network logs or various network testing tools
developing methods to problem solving or workarounds to various issues reported
analyzing SQL database related problems
analyzing customer issues against source code to determine cause and provide a resolution
take part on live customer troubleshooting sessions with Support Specialist and Product Development teams as needed
You will get a thorough induction to your tasks. 
To be successful, you will need:
to possess a widespread knowledge of computer systems and Windows environments
a B.Sc., M.Sc., or a corresponding degree
suitable background experience as a software developer, in-depth support engineer or IT administrator with coding expertise
the ability to understand C++, C# and VBS code is a must
knowledge of MS SQL, AD, IIS, Wireshark, Fiddler, and computer networks as well as common protocols is important
In addition to the technical requirements:
good written and oral communication skills in Finnish and in English are required
customer-oriented approach, strong problem-solving skills, and prioritization of multiple simultaneous issues are needed, too
We offer excellent career opportunities going forward and support you in further developing your expertise. Our people consistently rate their job as highly meaningful and rewarding, while they perform their work in a great atmosphere.
For more information on the position and working at M-Files, please contact Mika Markus, Development Support Manager, via email mika.markus@m-files.com.
M-Files will require a security clearance concerning the applicant who will be hired (Security Clearance Act). This security clearance will be done by applicant's approval.
Please send your application soon, but no later than 1 November 2020.
Deadline for applications: 11/1/2020