This job is no longer active. It was disabled the Nov. 9, 2020 by Sandvik
Product Marketing Specialist

2 weeks ago
Posted: 2 weeks ago

Sandvik
Company: Sandvik

Nov. 8, 2020
Due date: Nov. 8, 2020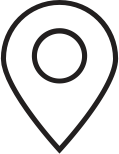 Turku
Location: Turku
Sandvik Division Load and Haul is a global technology developer, innovator and manufacturer of loaders and trucks for the underground mining industry. Now, the Load and Haul product marketing team is looking for an active and enthusiastic Product Marketing Specialist to a permanent position and to be located in Turku, Finland.
Your role
As Product Marketing Specialist, you are responsible for creating and maintaining marketing material for Sandvik's underground loaders and trucks. You will develop new material for product launches and maintain material that is available for existing offering. You will participate in preparing marketing plans and collaborate with Sandvik's global network of highly skilled professionals of different areas of expertise. You will also have an opportunity to participate in organizing customer events and to further develop Load and Haul product marketing ways of working.
Main responsibilities
Plan product marketing activities together with the marketing team and execute the activity plans to support Sandvik loader and truck business

Coordinate Load and Haul product marketing in Sandvik social media channels, in accordance with company practices

Prepare and update product marketing material such as presentations, brochures, leaflets and advertisements in accordance with brand guidelines

Copywrite marketing texts with technical content for global audience

Manage detailed technical data in the loader and truck technical specifications to ensure availability of timely and up-to-date information for internal and external stakeholders
Your background and what we find important
You have a suitable educational background in marketing communications, engineering and/or science. You have approximately five years' work experience preferably in B-to-B marketing of high-tech or industrial products. You have a good understanding of a typical product launch process, and of today's marketing techniques. You are experienced and interested in utilizing a variety of social media channels for marketing. You are comfortable with working with different IT tools, systems and databases relating to managing marketing activities and materials. To succeed in this Product Marketing Specialist position, you will need to be ready to learn about technology and machinery every day. Fluent written and spoken English is a key prerequisite, and Finnish is a benefit. Having a well-organized way of working and ability to keep focus also under pressure will help you perform well in the Product Marketing Specialist position.
What is in it for you?
We offer you an interesting role in an international business environment, extraordinary products, great colleagues and opportunities for your professional development. At Sandvik, we believe that diversity of experience, perspective and background will lead to a better environment for our employees, our business and, thereby, our customers. We have an inclusive company culture where our values are Innovation, Fair Play, Customer Focus and Passion to Win. Visit our stories hub, LinkedIn or Facebook to get to know us better.
Contact Information
For further information about this position, please contact:
Katja Rivilä, Marketing Manager Load and Haul, tel. +358 44 535 7738. Calls preferably on Thursday October 29th at 11-13 or on Tuesday November 3rd at 11-13. Email: katja.rivila@sandvik.com.
For more information about the recruitment process, please contact HR Services Finland, tel. +358 800 1 44444.
Want to join our Product Marketing team?
Please send your application and CV including your salary request by November 8th, 2020.
When applying in our system, please make sure to also attach your cover letter when asked to upload your resume.
Read about Sandvik and apply at home.sandvik/careers.
Job ID: R0021544
Sandvik is a high-tech and global engineering group offering products and services that enhance customer productivity, profitability and safety. We hold world-leading positions in selected areas – tools and tooling systems for metal cutting; equipment and tools, service and technical solutions for the mining and construction industries; products in advanced stainless steels and special alloys as well as products for industrial heating. In 2019, the Group had approximately 40,000 employees in more than 160 countries within continuing operations.