This job is no longer active. It expired the Sept. 28, 2023

a week ago
Posted: a week ago

University of Turku
Company: University of Turku

Sept. 28, 2023
Due date: Sept. 28, 2023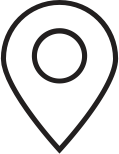 Turku
Location: Turku
The University of Turku is a world-class multidisciplinary research university which offers interesting challenges and a unique vantage point to national and international research and education.
The Faculty of Law, University of Turku invites applications for a fixed-term position of Project Researcher in project "Technical Assistance as an Enabler of the Constitutionalization of Intellectual Property Norms in Africa" (TACIP), starting from October 1st 2023 (or according to mutual agreement) for 18 months.
The Faculty of Law is a modern research and educational community. It is an encouraging and innovative academic community in which the interaction between students, teachers, researchers and administrative staff is easy and uncomplicated. The production of the new research information and the training of the new experts are core tasks of the Faculty. For more information, see https://www.utu.fi/en/university/faculty-of-law.
TACIP investigates the central role of technical assistance in the constitutionalizing of intellectual property (IP) norms in Africa. Using the emerging discourse on IP and new constitutionalism, TACIP seeks to propose a new theory of technical assistance as an enabler of the constitutionalizing of IP norms in Africa.
Job description
The role of the Project Researcher is to assist in project management and the writing and editing process of scientific articles, as well as participate in information retrieval and data collection. The employment involves travelling abroad, since a part of the tasks will be conducted in Africa.
The position is subject to a six-month trial period.
Qualifications
The qualification requirements of the position are described in the rules of procedure of the University of Turku (section 39). A person selected for the position of Project Researcher is required to have a higher university degree.
In addition, the person selected for the position is expected to have
fluency in both the English language and French language
experience in research – at least, doing his/her PhD
experience in conducting interviews and collecting data from public sources
experience in coding (qualitative)
experience in writing articles and publishing in scientific journals
experience in proofreading
project management skills and experience in organizing workshops
experience in working with institutions in Africa
understanding of the African culture and willingness to travel to the continent
When assessing the merits of the applicants, special emphasis will be placed on fluency in both the English and French languages, experience in scientific publishing, project management skills, experience on working with African institutions, and willingness to travel to the continent. An interdisciplinary background is considered an advantage.
We offer
We offer you responsible and interesting tasks and the opportunity to develop your expertise in a versatile operating environment. We take care of your well-being at work and the functionality of your everyday life, for example through our well-being services. Read more about us as an employer: Come work with us!
We value equality and diversity in our work community and encourage qualified applicants, regardless of background, to apply for our open positions.
The university offers good support and orientation for international hires.
Salary
The salary is in accordance with the University salary system for teaching and research personnel, levels 2 – 4, where the task specific salary component is 2 182,19 – 2 720,86 € per month. In addition, a personal work performance component will be paid. The personal work performance component is 6– 50% of the task specific salary component.
How to apply
Applications must be submitted no later than 28 September 2023 (at 23:59 Finnish time) through the online application system at https://www.utu.fi/en/university/come-work-with-us/open-vacancies. The link to the online application system is in the beginning of this Call for Application ("Apply for the job").
The application should include:
1) a curriculum vitae drawn up in accordance with the guidelines of TENK: https://tenk.fi/en/advice-and-materials/template-researchers-curriculum-vitae

2) an academic portfolio in accordance with the guidelines of the University of Turku: https://www.utu.fi/en/university/come-work-with-us/academic-portfolio
3) a list of publications in accordance with the guidelines of the Faculty of Law: https://www.utu.fi/sites/default/files/public%3A//media/file/list_of_publications_EN.pdf
4) a motivation letter
5) copie(s) of degree certificate(s) (if degree(s) are not completed at the University of Turku)
Further information
For further information about the position, please contact Daniel Acquah, danacq(at)utu.fi. For practical matters concerning the application process and electronic application system, please contact HR Specialist Marja Andersson, marja.andersson(at)utu.fi.