This job is no longer active. It was disabled the July 9, 2021 by Supermetrics
Senior Growth Marketing Manager

3 weeks ago
Posted: 3 weeks ago

Supermetrics
Company: Supermetrics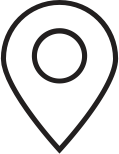 Helsinki, Remote
Location: Helsinki, Remote
Is driving growth in the cross-section of product and partnerships your cup of tea? 🍵
You might just be the experienced Growth Marketing Manager, that we're looking to join our Marketing team, in our Helsinki office. You'll own the demand and lead generation for our data warehouse and cloud storage products directly and through partners. 
What kind of a talent are you?
You're experienced and confident in your skills and feel comfortable with the challenge of owning and leading the demand generation and driving growth through partners and their ecosystems, marketing campaigns, ABM, lead nurturing, SEO, and co-operation with the sales team. You have an analytical, growth hacking mindset and have a hands-on approach.
💪 You'll make an impact with your expertise and experience by
Planning, running, developing, and reporting growth marketing activities across the board for cloud data integration products.
Identifying and seizing lead and demand generation opportunities through different marketing channels and partnerships.
Working cross-functionally with product, analytics, channel sales, and design to meet ambitious growth targets.
Working together with the product team, channel sales, and business development to drive co-marketing & lead generation opportunities through partners like Google, Snowflake & Microsoft.
Skills and attributes you should have to be successful in this role
Data-driven, hands-on,  growth mindset geared towards identifying and driving growth opportunities from planning to execution.
Excellent writing, communications and presentation skills (native English level).
Good understanding of cloud data warehouse & cloud storage platforms and their ecosystems, and/or experience in B2B SaaS, data integration tools, or other related technology is preferred.
+3 years of experience in growth marketing and demand generation.
Excellent knowledge of digital marketing channels, tools & platforms across the board.
🥳 What's in it for you?
At Supermetrics, you have the chance to grow your skills and career in one of the fastest-growing tech companies in Finland, with a solid track record of doubling our revenue YoY. 
You are joining a growing team early on, giving you the opportunity to be a part of building a world-class marketing function.
You get to work closely with the world's leading cloud platforms & data companies like Google, Snowflake, Microsoft, and several top BI- and dashboarding tools. 
You will have a key role in enabling strategic decision making on the marketing of our cloud platform products. 
Supermetrics is a globally operating business with half-a-million people around the world using its products to make sense out of their marketing data. Here you'll be working in an international environment, and with products people love.
The reason people love to work at Supermetrics is all of us working towards the same goal with our own unique strengths. We're determined to achieve our vision of being the best business data pipeline company in the world. At Supermetrics, we have a warm atmosphere and very talented people to learn from. We take our work seriously but place a lot of value in having fun together as well. We recognise our team as our greatest asset and take good care of our people. ❤️
Sounds like your kind of a place and challenge? Great! We can't wait to learn more about you. 😊
Please send us your application by November 22nd, but note that we will start interviewing before the application time closes and will fill the position as soon as we find the right person.