Senior Scientist - extracellular vesicles for drug delivery

a week ago
Posted: a week ago

Orion
Company: Orion

Dec. 6, 2020
Due date: Dec. 6, 2020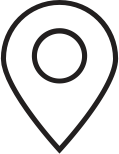 Turku
Location: Turku
Orion Corporation operates in more than 25 countries, where we Orionees, 3400 in total, work in various positions in different fields. We encourage people to develop their competences and we offer opportunities to affect your own job and to create your own career path.
Our Research & Development (R&D) team offers a diverse and multi-disciplinary work environment where talented individuals are ready to share our passion for the work that we do in our therapy areas (Oncology Research and Neurological Disorders). Our goal is to change the course of the disease as well as to provide significant symptomatic relief and build well-being to patients globally.
Our ambitious mission to create new treatments for the future will require capabilities to discover new target proteins, development of new treatment concepts and increased collaboration with academic partners. Our aim is to pick the best modality based on what we learn in biology and pharmacology, whether it is a small molecule, peptide, antibody or antisense/RNA or even digital. To serve the future patients in the best possible way, we will strengthen our capabilities in R&D. 
Description of position
We are looking for a professional with a strong background in extracellular vesicles (EV) research to join our growing New Therapies team in Turku, Finland. This is a two year fixed term position.
In order to drive successfully forward our internal new therapy discovery programs your primary responsibilities will include
establishing platform for EV based targeted delivery of large molecules (proteins, peptides, RNA) for CNS and oncology targets
responsible for designing, planning, executing and troubleshooting of EV based drug delivery technology approaches by using in vitro and in vivo models
actively contribute to development of methods for modifications (loading, targeting) and characterization of delivery vehicles
design and manage studies aimed at screening of formulations including physico-chemical screen, stability studies, PK and PD studies
Much of the progress of developing EV based delivery technologies is done in the laboratory and you will therefore have a good possibility to do a lot of hands-on laboratory work.
Description of the unit
The newly established New Therapies unit is part of our R&D organization and it is responsible for bringing new treatment modalities for Orion's pipeline covering therapeutic nucleotides and gene and cell therapies. Expanding our capabilities with these new therapies enables us to choose the right target and then use the best modalities for treatment in order to create the best value for patients. To fulfill this exciting task the New Therapies unit is strengthened by recruiting new R&D experts with a track record of advanced therapy modalities.
Requirements
To operate successfully in this position you should have a PhD degree in cell/ molecular biology, pharmacy, biophysics or related field with several years of post-doctoral hands-on experience in EV based drug delivery systems for therapeutic nucleic acids and other macro molecules (proteins and peptides). You have working expertise and understanding of EVs as drug delivery vehicles in in vitro and in vivo settings. Working experience in the pharma industry is highly appreciated as well as industry experience of collaboration with partners and CROs.
Willingness to create new things is a must because you will join a team that is just recently set up. The role includes collaboration within Orion and with various collaborators, therefore strong communication skills and an ability to convince your audience is an asset. 
We offer
We offer exciting opportunities to create and have an impact to the future therapies for patients. We also offer you opportunities for using your own strengths for development, highly interesting R&D pipeline and enthusiastic working environment. Appreciation of personnel and constant development are part of our core values. The culture of Orion Pharma R&D is informal and we enjoy working together.
Additional information
Would you like to know more about the position? Please contact Jyrki Lehtimäki, Head of New Therapies, Discovery Sciences, R&D, +358509667478. He is best available during the following times (Finnish times): Wed 25th November at 9-10 am and 16-17 pm, Tue 1st December at 9-10 am and 16-17 pm.
Please submit your cover letter and CV with your salary request on 6th December 2020 at the latest. 
Join us – together we build well-being and do work that we are proud of!
In many fields, Finland is considered a leader in the world (see the following link by copying it to your web browser) and is a great country to live in. http://www.huffingtonpost.com/ira-kalb/finland-is-still-the-worl_b_10774930.html 
Approved medical examination which also includes drug testing is required prior to the employment. We will also carry out a security clearance prior to the employment for the selected person.
#LI-ORION